A new appearance. Once the head office of the ING bank, now a residential tower. Elephant has turned city life inside out and changed the classic residential tower for good.
The elevators are not classically placed in the heart of the building, but incorporated into the facade. When leaving the elevator, you step directly into your private front garden, where all rooms come together.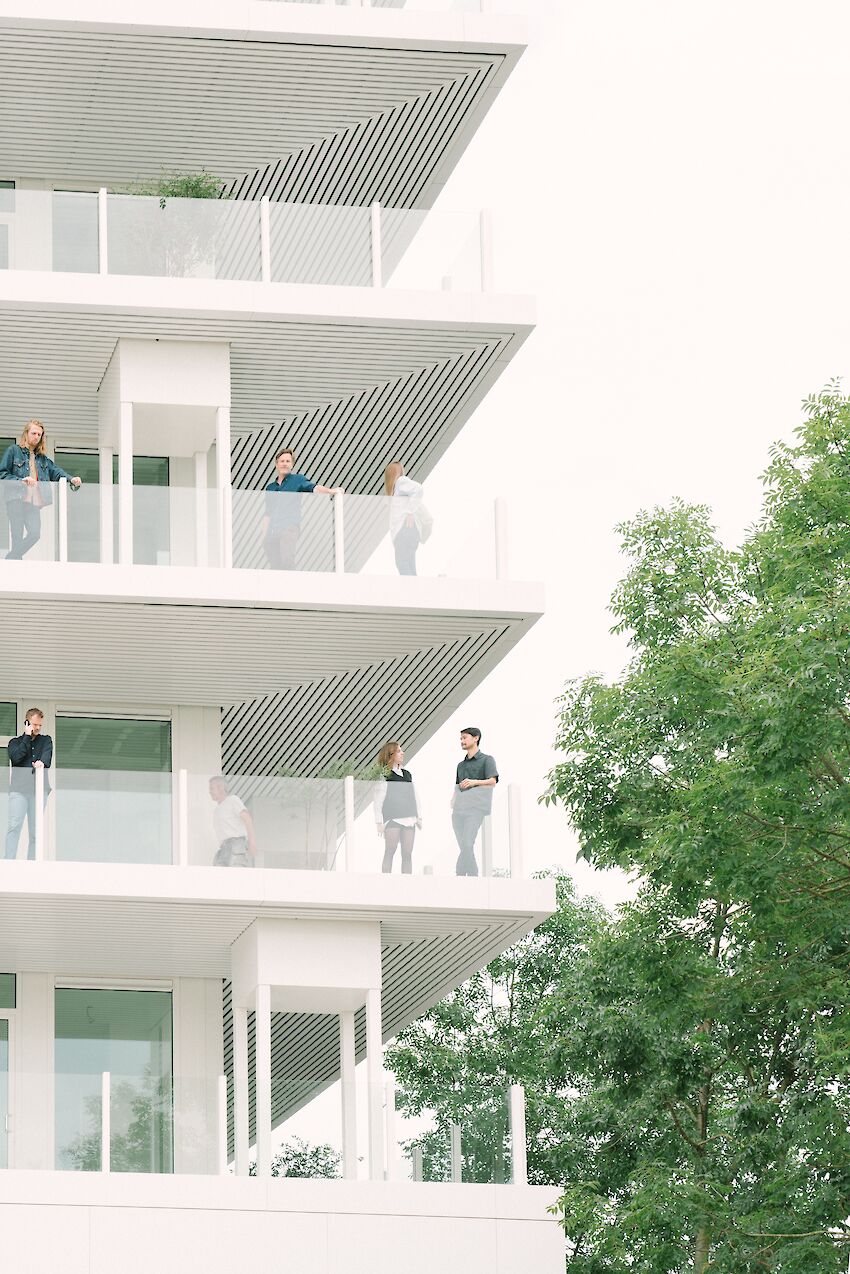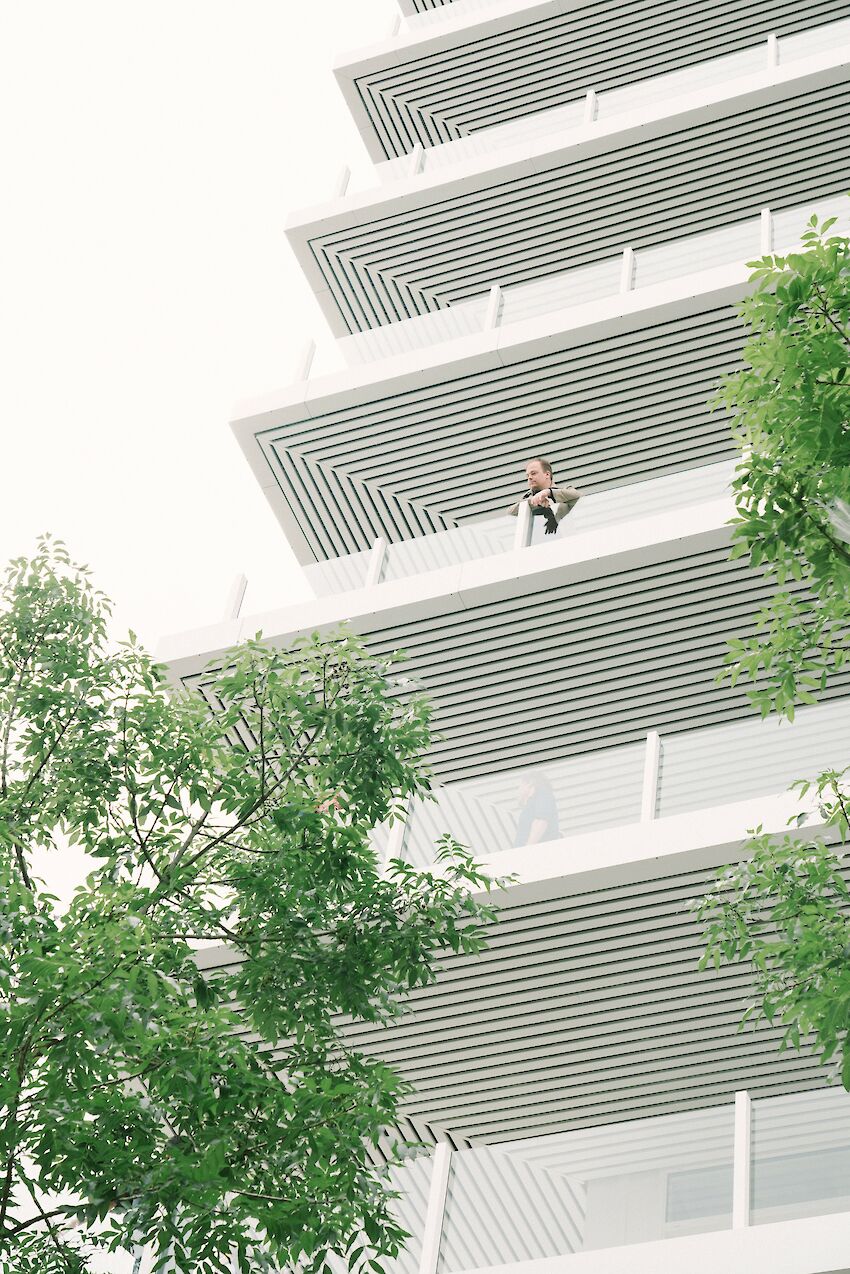 The Boombak, part of the construction of the terraces, is filled with a cubic meter of soil and is equipped with a central irrigation system.
Compact Buildings with Coreless. This results in a very favorable ratio between gross and net floor area. This concept also has a positive effect on required building materials as well as energy management. The most sustainable meter is the one that does not have to be built.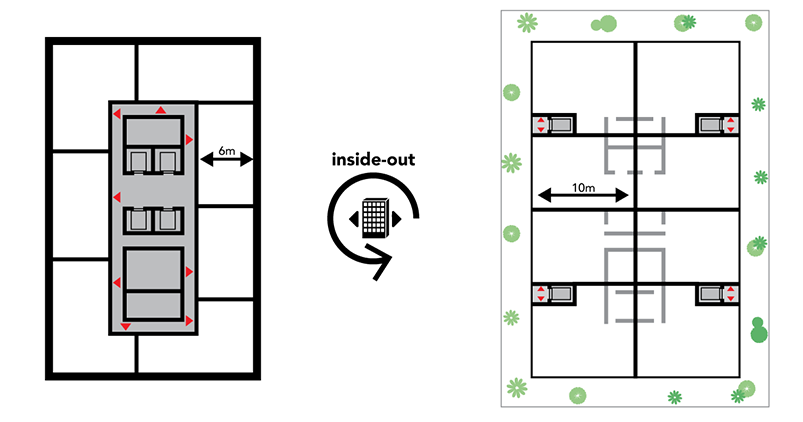 Left - traditional central core
Right - coreless circulation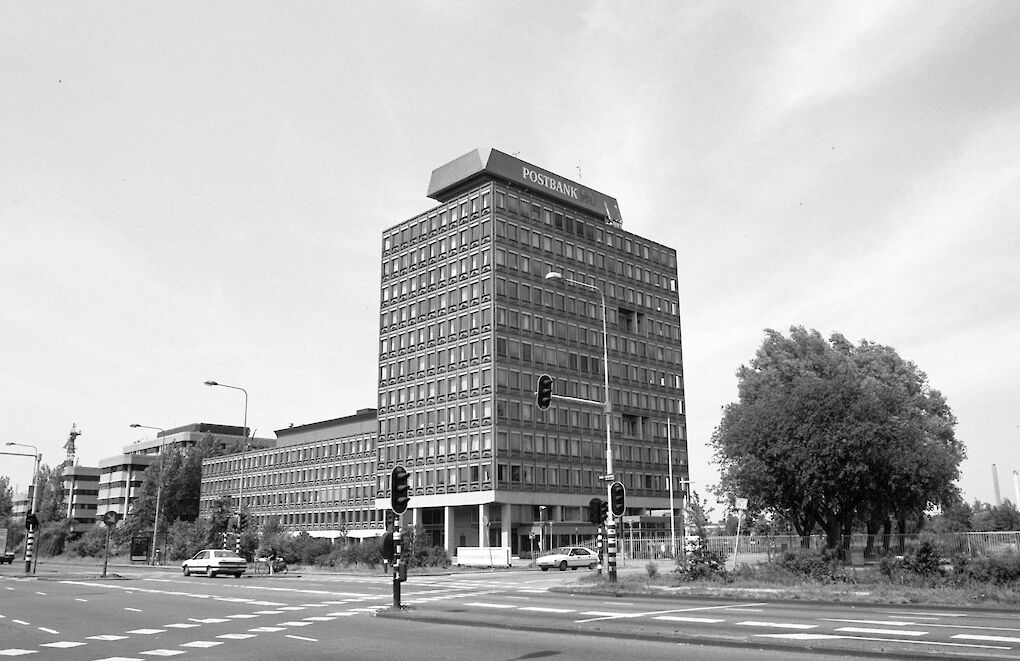 Former ING/Postbank building by architect Arthur Staal.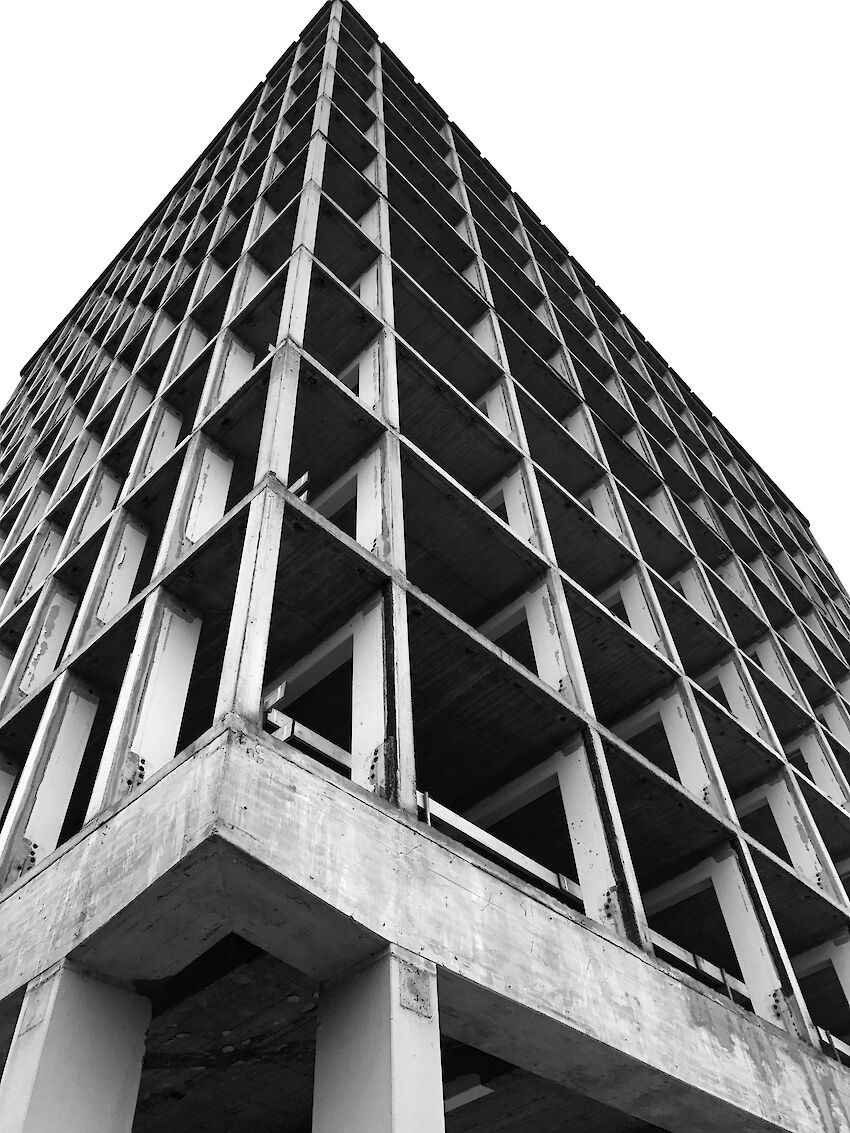 Re-use of the concrete structure.

1. Re-use concrete building structure
2. New thermal facade changeable over time
3. Terraces and green added
A personal and adaptable facade. Individual residents' needs and wishes go beyond the interior, in our view. The facade of an Elephant building facilitates them in making their own choice.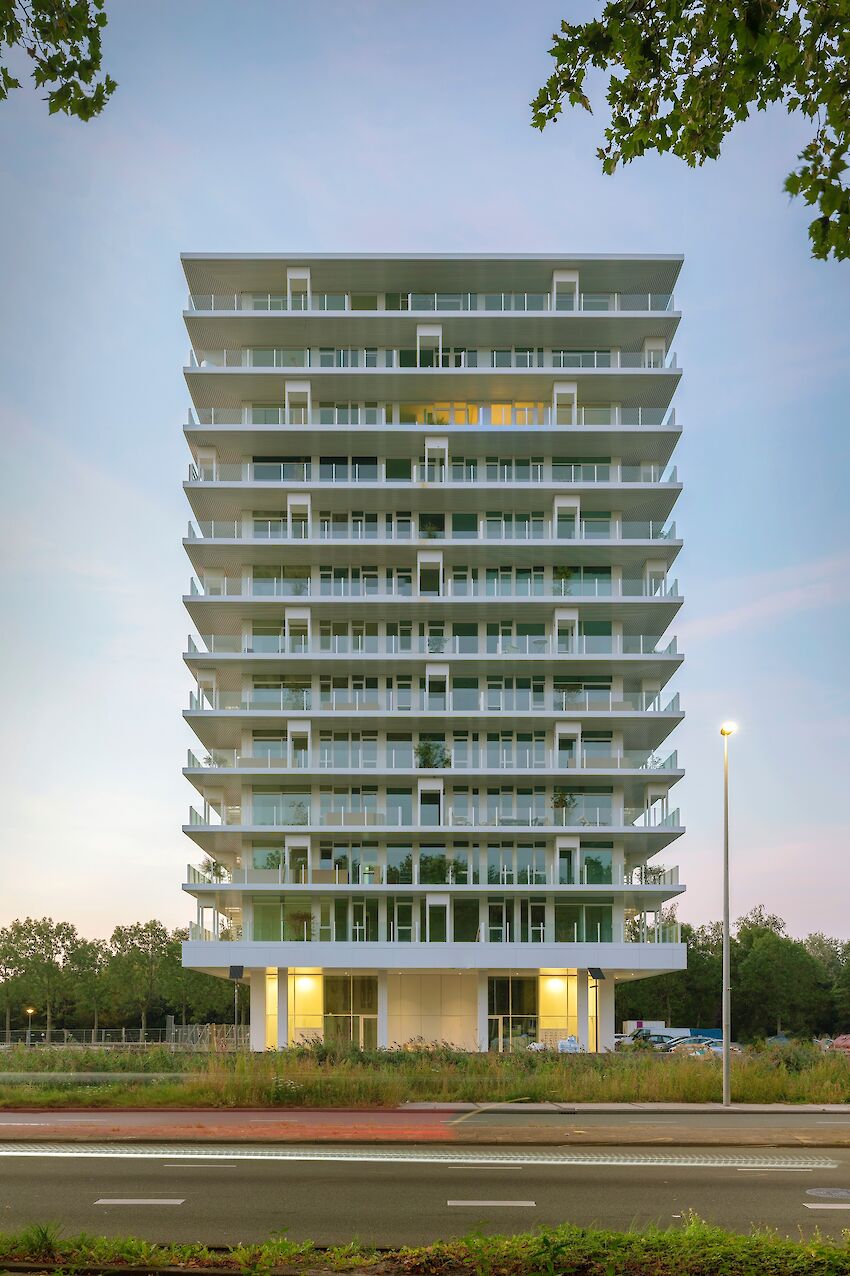 In Voortuinen ('Front Gardens'), residents can choose where and how many sliding and entrance doors they want for their apartment. This option is endless: future residents can make their own choices too.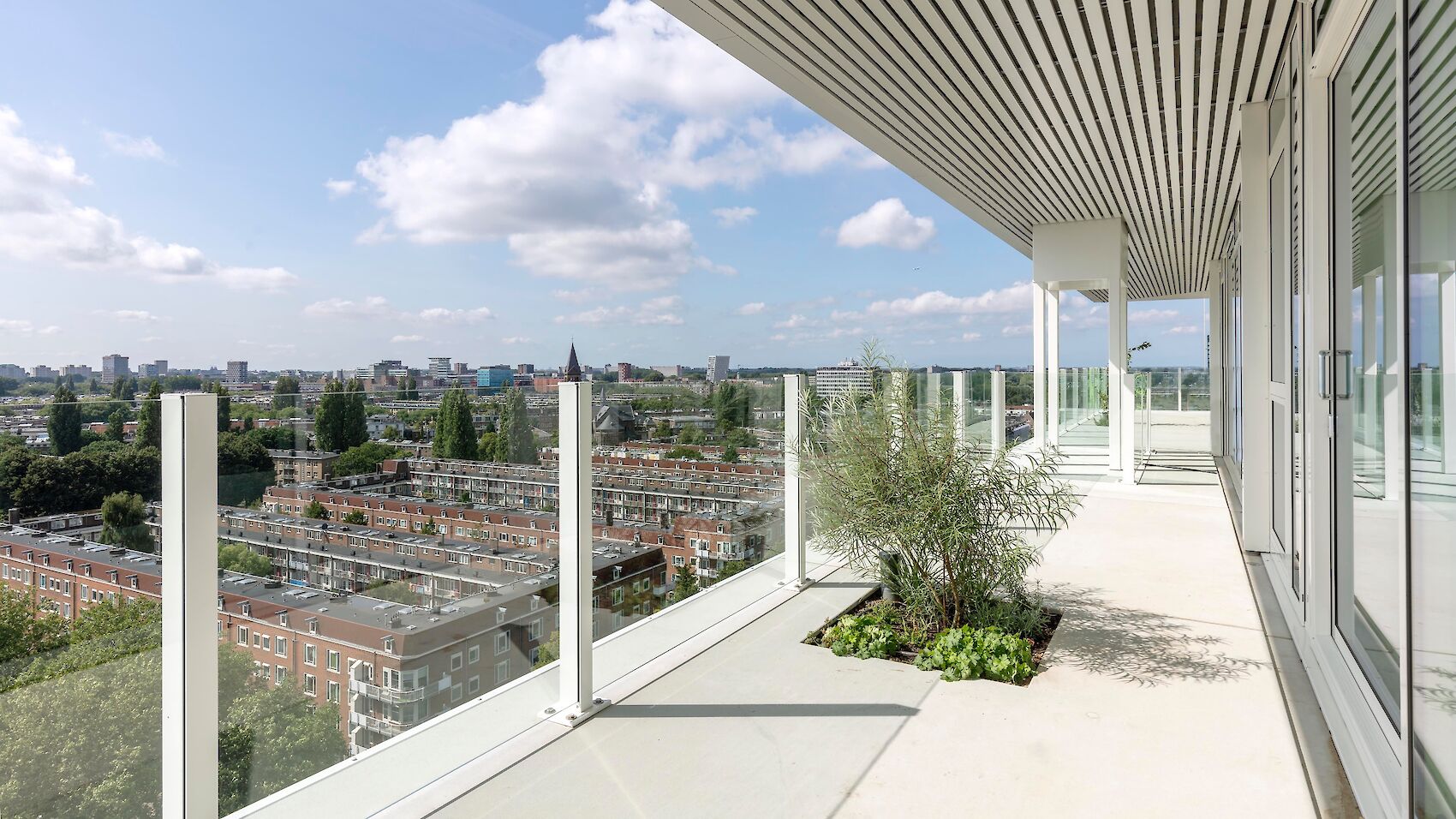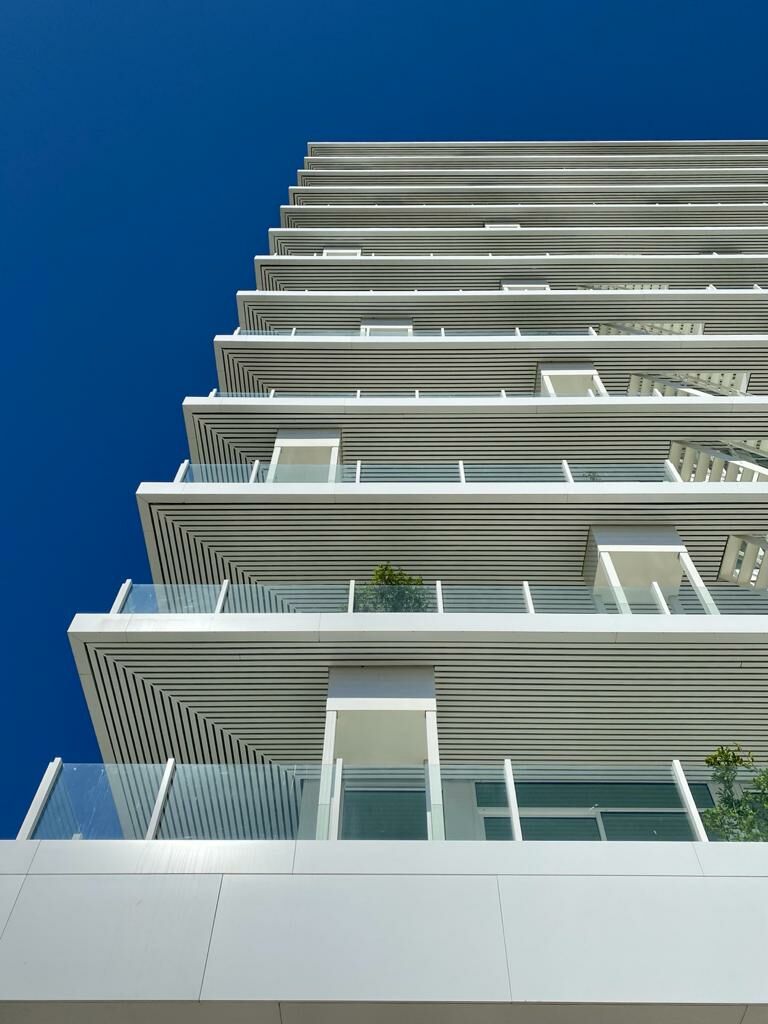 One size fits all. Residential spaces in the Voortuinen are aimed at as many types of users as possible, instead of at one specific target group.
A home-work apartment, friends or family home with an extra entrance for grandparents or at-home-student: the main entrance via the private front garden, around which all rooms are placed, creates the unique opportunity to make a home suitable for every conceivable target group.
Floorplan with eight apartments.
Year
2015 - 2021
Function
residential
Location
Amsterdam, NL
Current status
completed
Client
Team
Menno Kooistra
Peter van Gelder
Glenn den Besten
Anna Zan
Carlotta Rabajoli
Wesley Leeman
Brenda Reid
Collaborators
Kondor Wessels Vastgoed (VolkerWessels)
DGMR
Adviesbureau DWA,
iLINQ
Pieters Bouwtechniek
Gustafson Porter + Bowman
Makers Of Sustainable Spaces
Rien Prins
Bauke Bakker
Marcel van der Burg