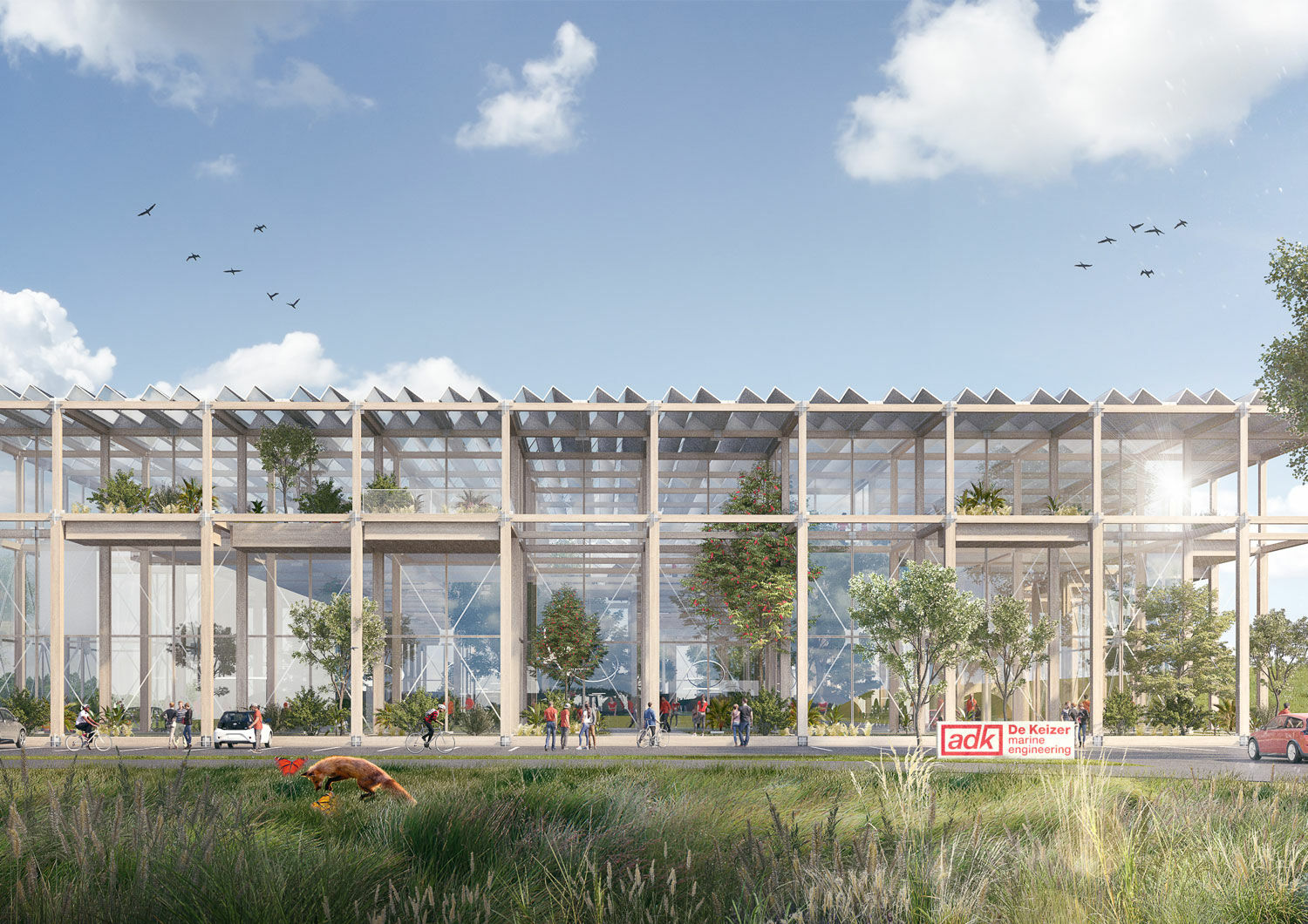 A building that keeps on growing. In collaboration with ARUP, Elephant designed a modular construction system that facilitates the development, working method, and business philosophy of Keizer Marine Engineering.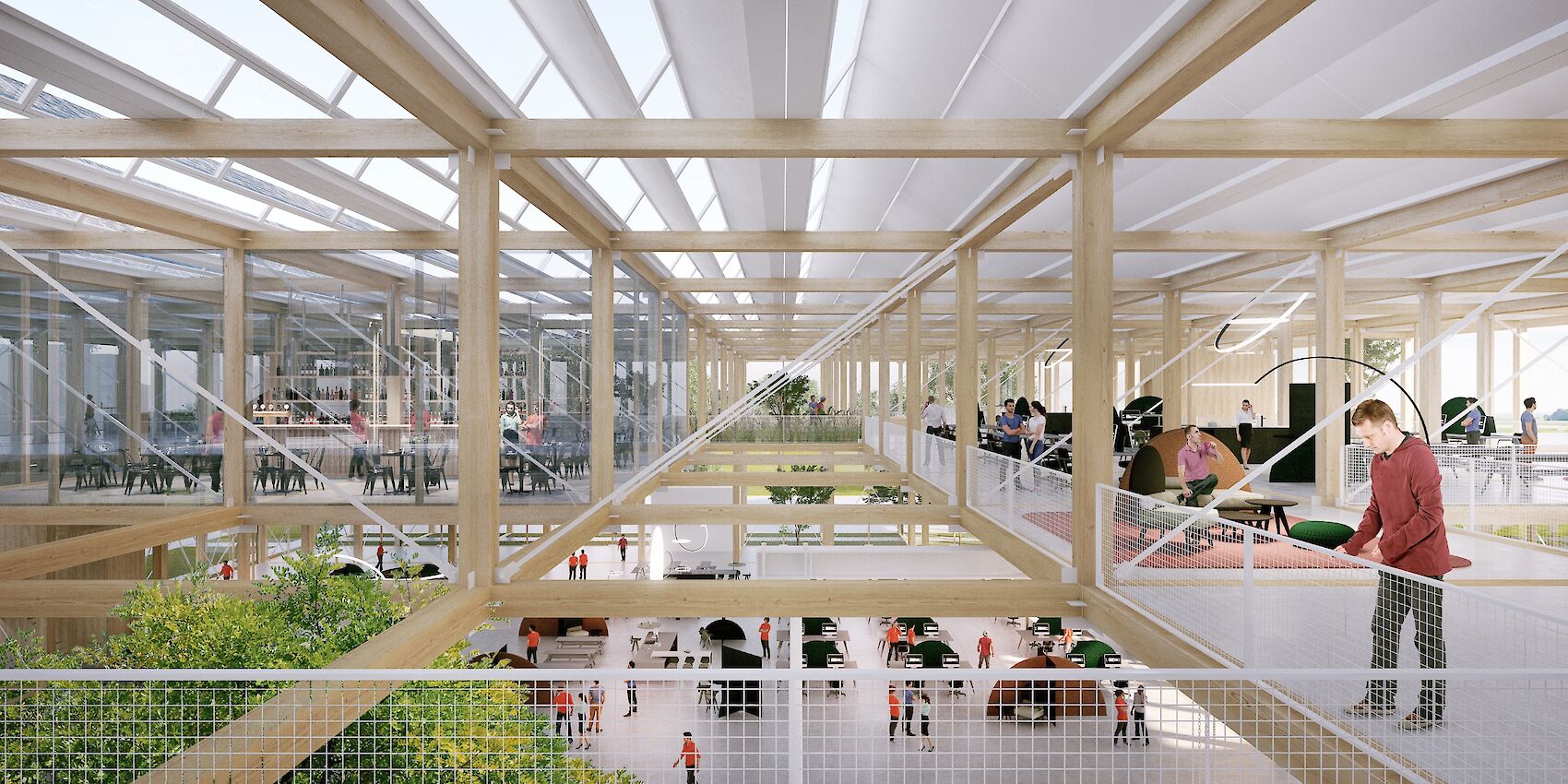 Keep on moving. The building structure anticipates the future needs of De Keizer Marine whilst encapsulating its vision and culture. The building can continuously evolve, adapting to growth or shrinkage, add-ons or reductions.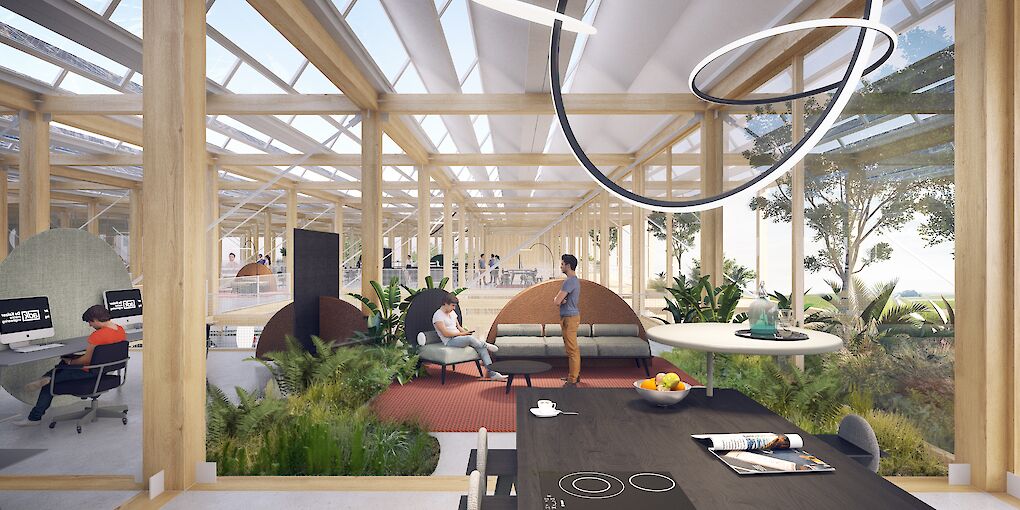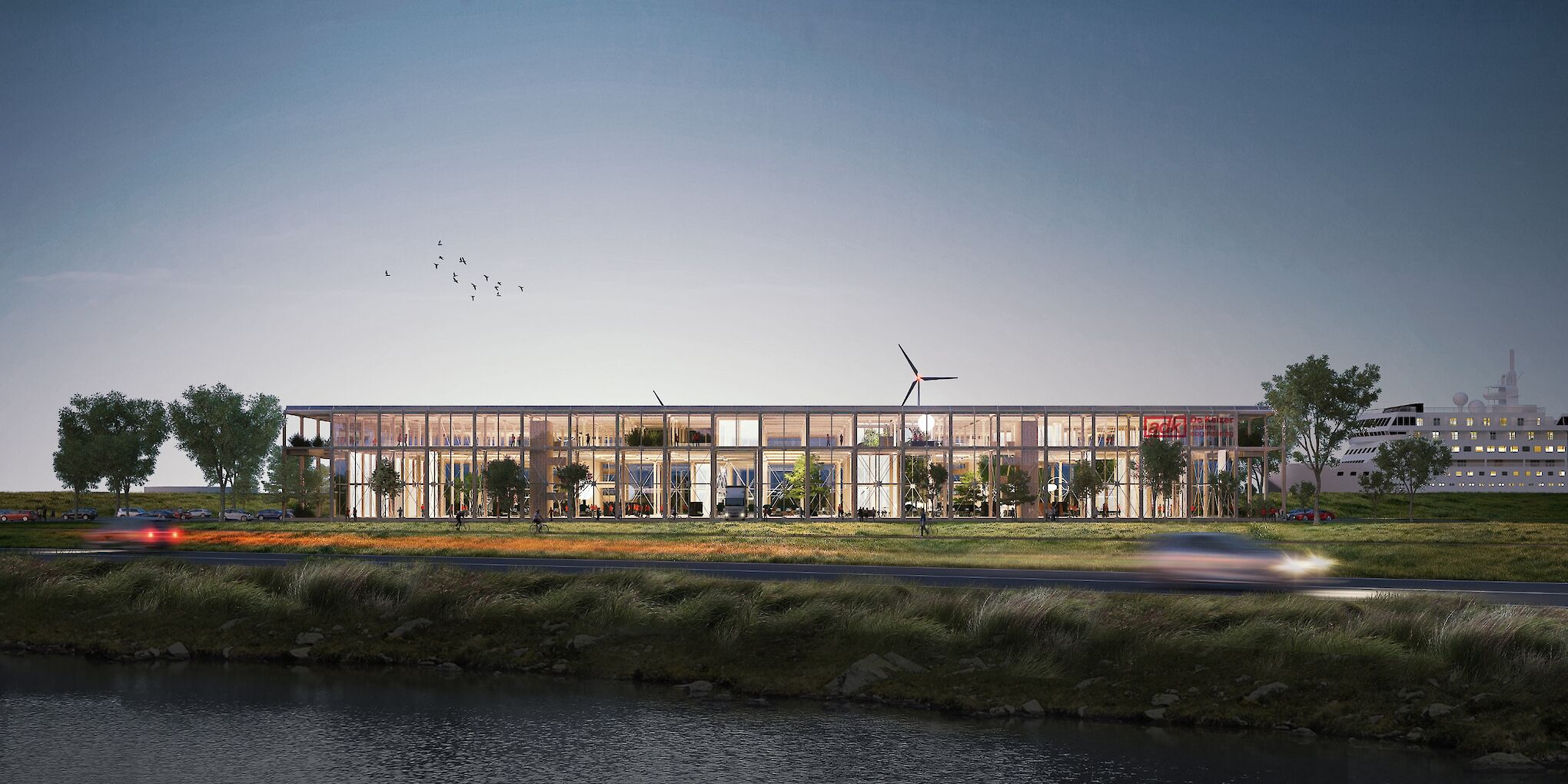 Natural climate control. The overhang on the east, south and west keeps the facade cool while maintaining maximum outdoor views. We created an indoor forest to add health benefits. Finally, fresh air is collected, naturally filtered and circulated throughout the building.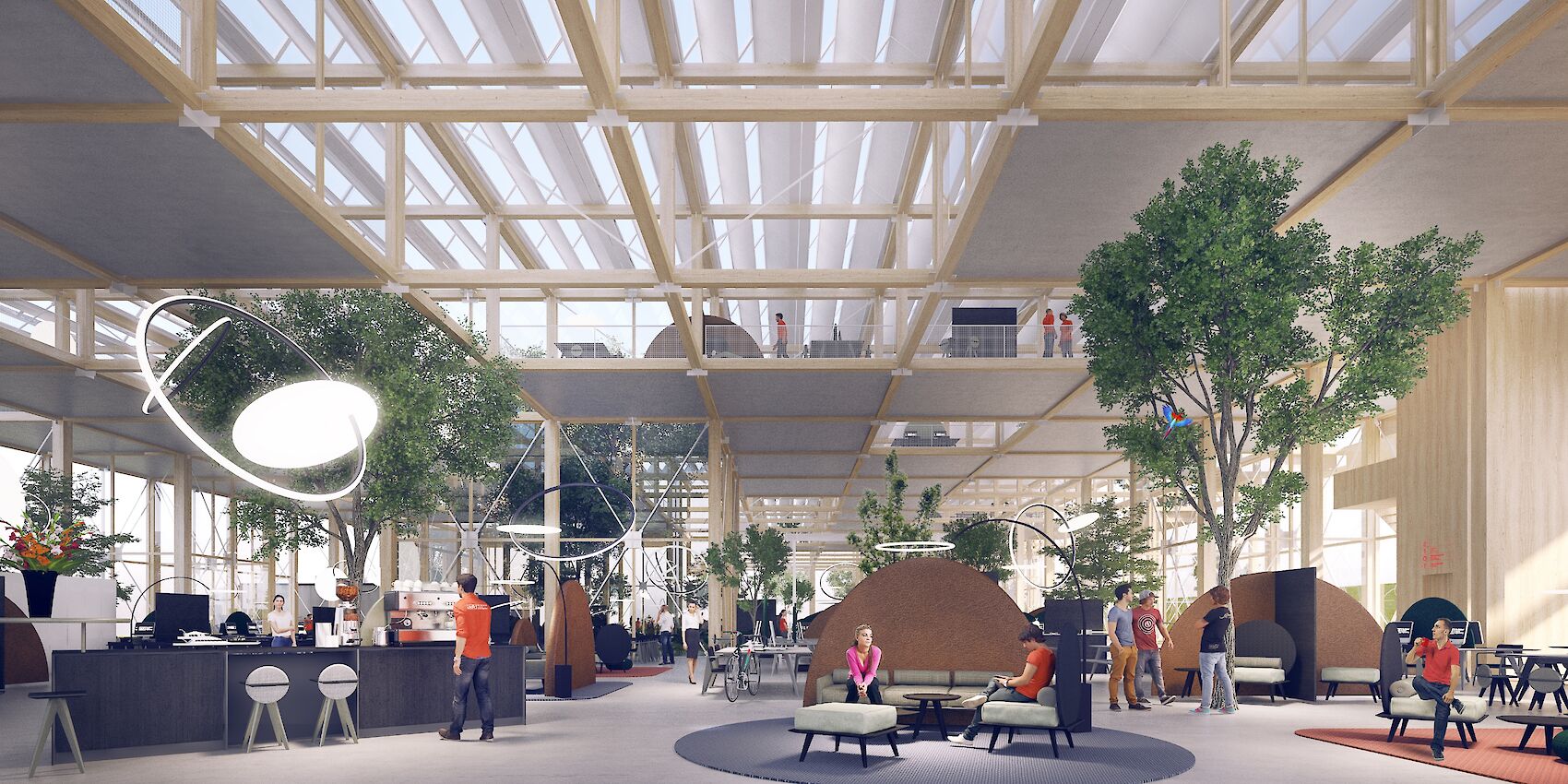 A roof full of light and energy. The sawtooth roof blocks direct sunlight, yet maximises daylight from the north and creates a maximum surface for photovoltaic panels to greatly reduce energy cost.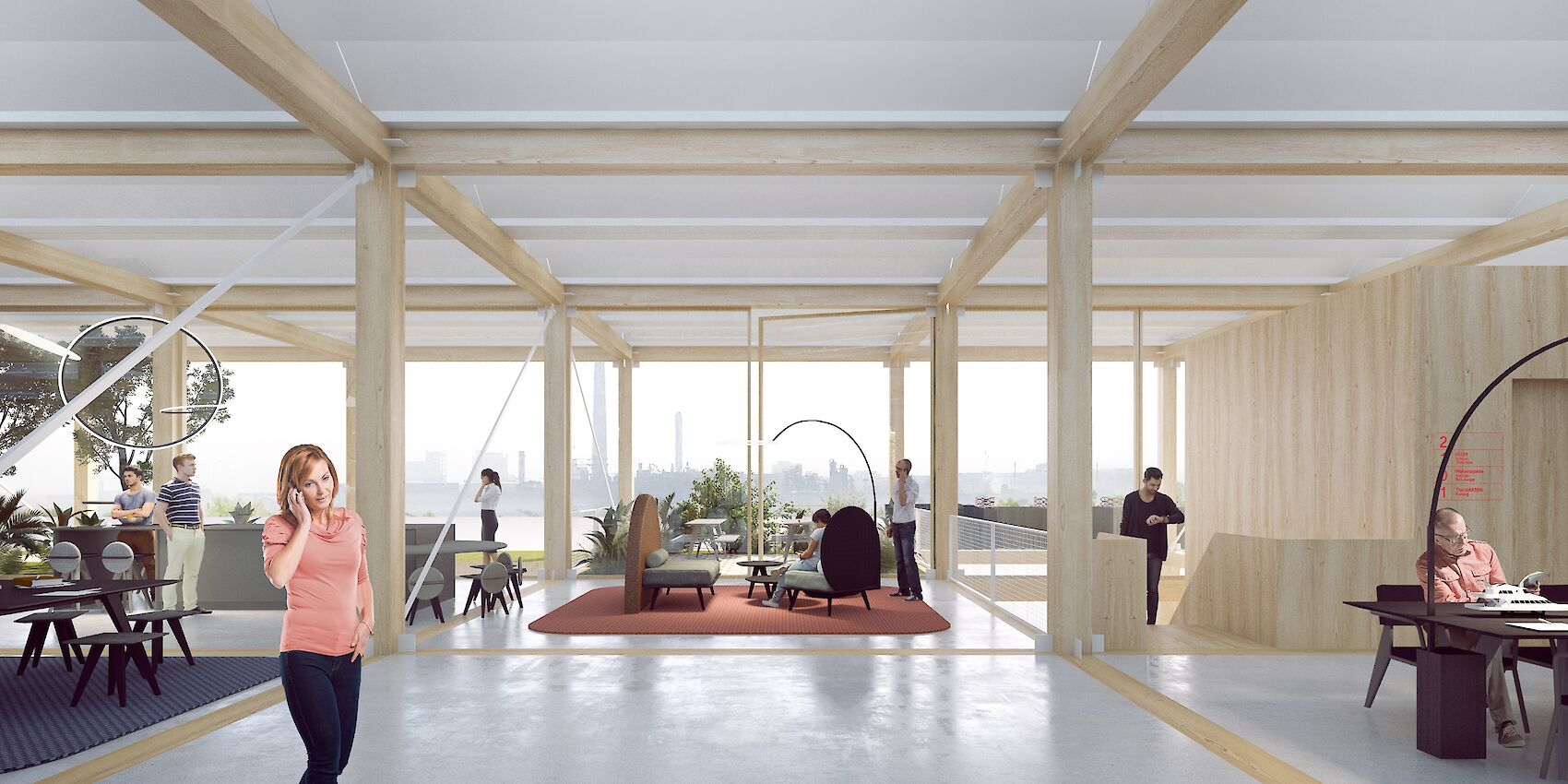 Year
2018 - 2019
Function
offices
Location
Zaandam, NL
Current status
completed
Client
De Keizer Marine Engineering
Team
Glenn den Besten
Menno Kooistra
Peter van Gelder
Anna Zan
Vivianne Heijkoop
Aneta Swiezak
Alireza Kamali
Nadine de Vries
Sanne Schenk
Miriam Zuurbier
Mirella Slingerland
Collaborators
Nikkessen Projecten BV
Rien Prins
Makers Of Sustainable Spaces
AMP Amsterdam
ARUP
The Phoney Club
MISS3