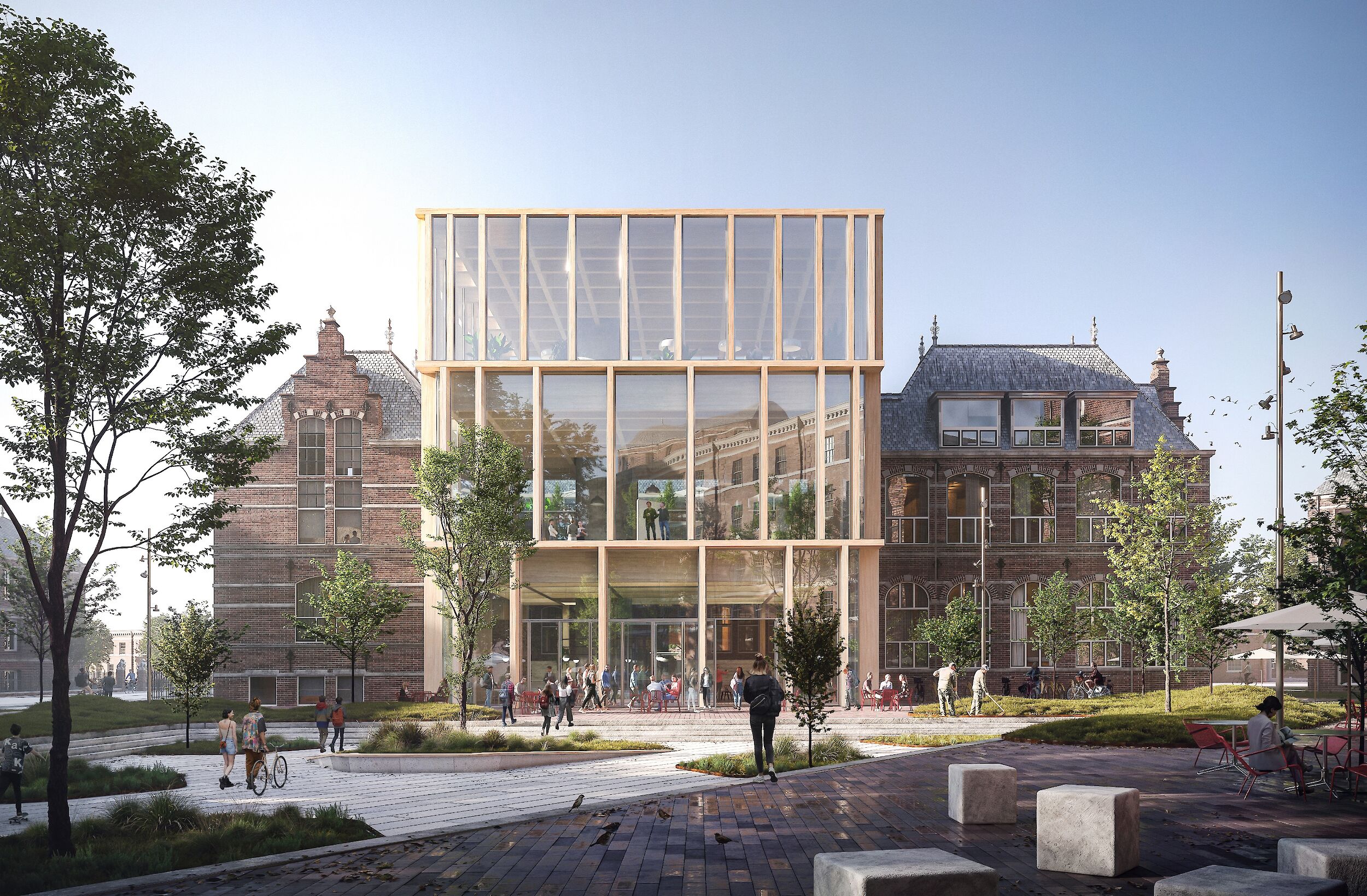 A new campus icon. The stylish, minimalist and honest architecture of the new building is designed in complement with the monumental nature of the existing building.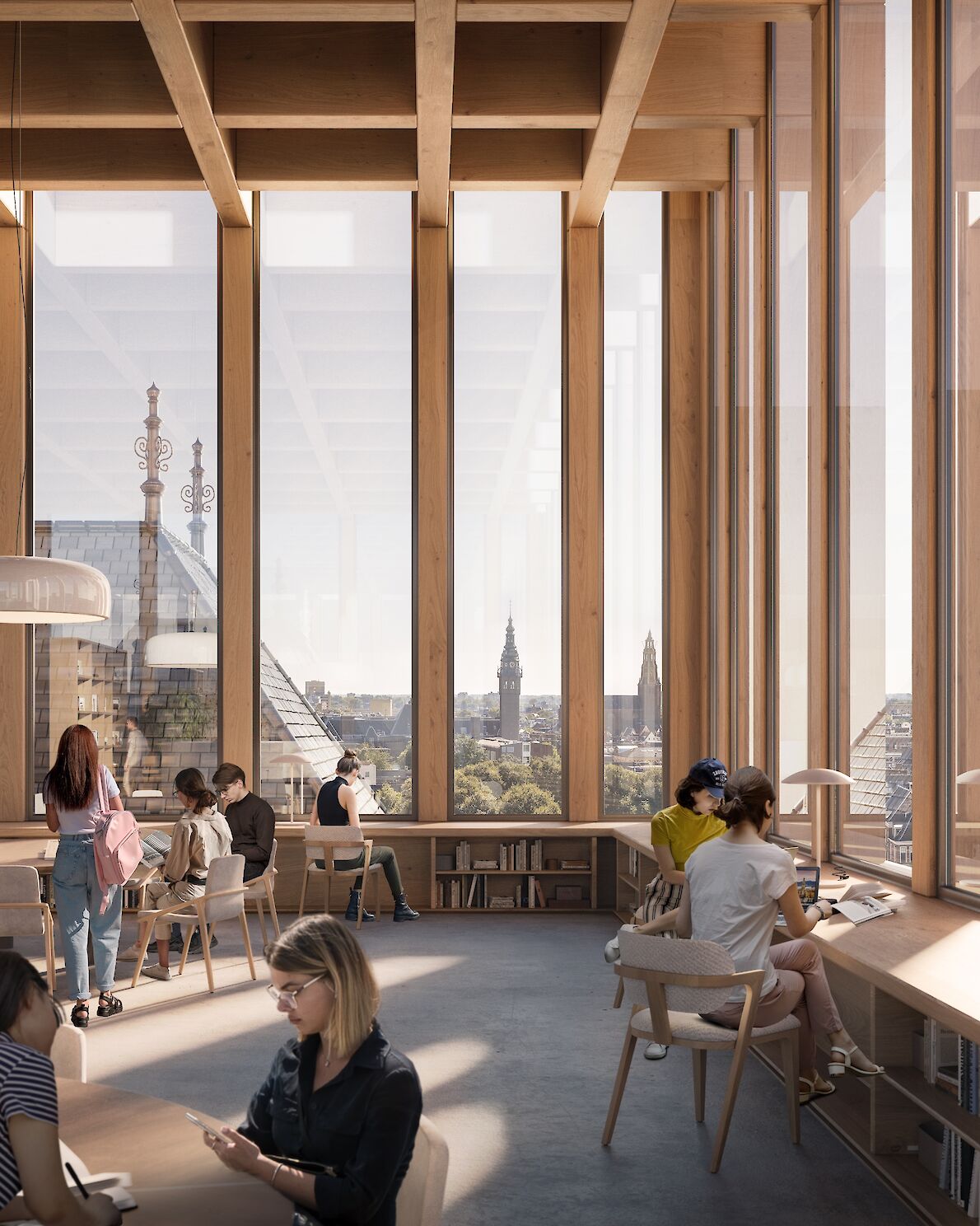 A building for life. The ensemble between the adaptable, modern wood construction and the restored existing structure by former government architect J.A.M. Vrijman forms the new home of the University College Groningen faculty.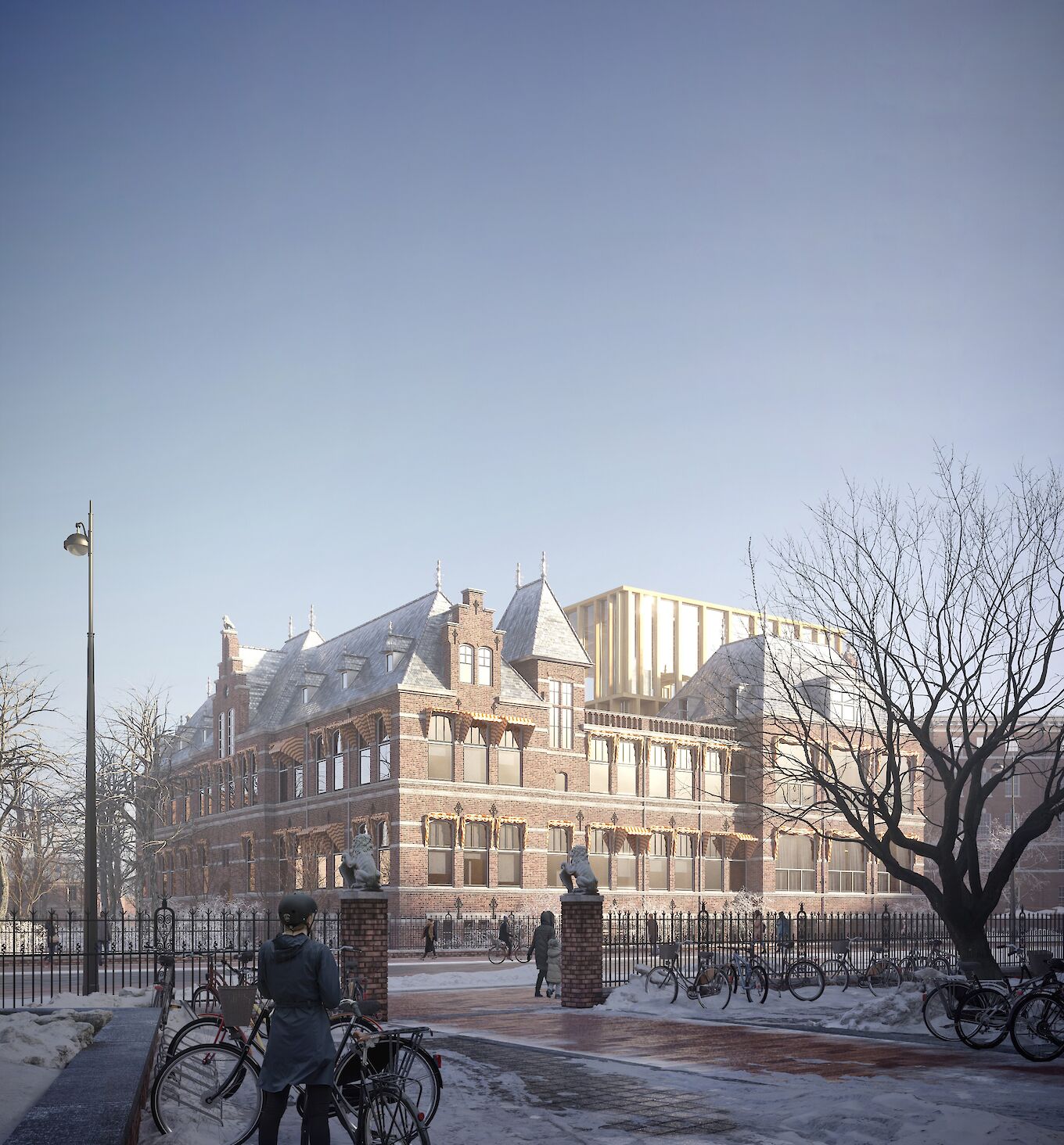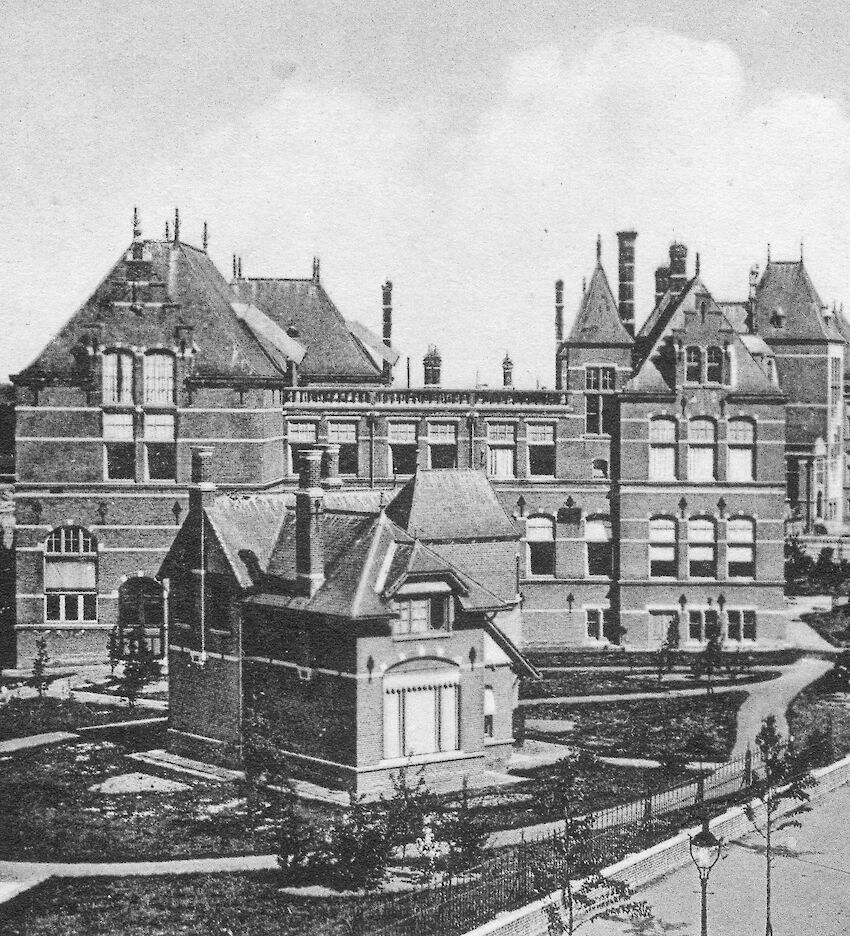 Archive image Bloemsingel 1 designed by former government architect J.A.M. Vrijman.
The beauty of a detail. The wooden facade integrates its construction, sustainability and aesthetics into one simple design fragment. A perfect example of a single detail being used to engineer a complete project.
Design Detail - First floor blends into the second floor. Integration of facade design, interior design, construction, and sustainability.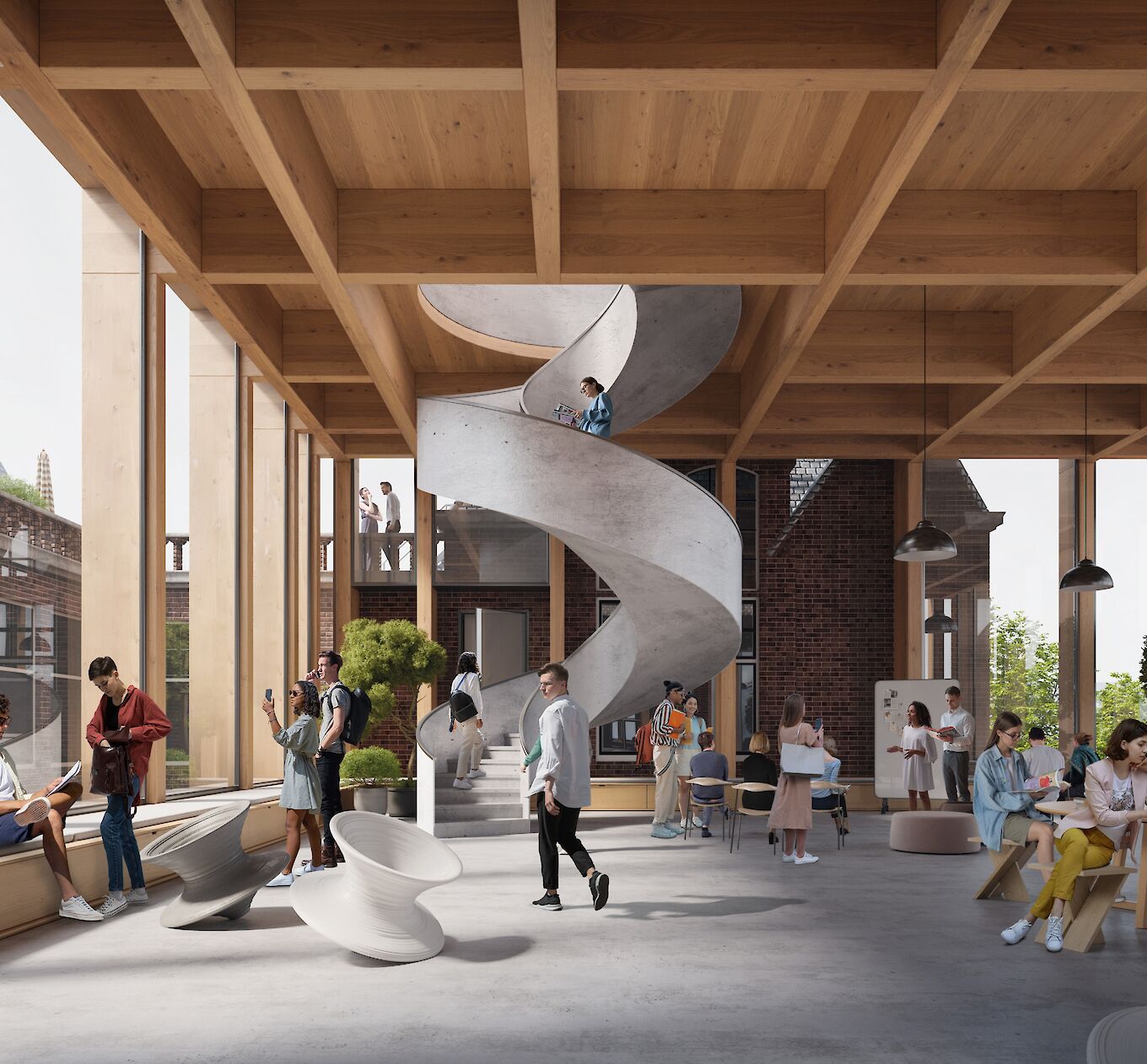 Many ways to learn. The design for UCG offers a flexible environment where every form of learning is celebrated.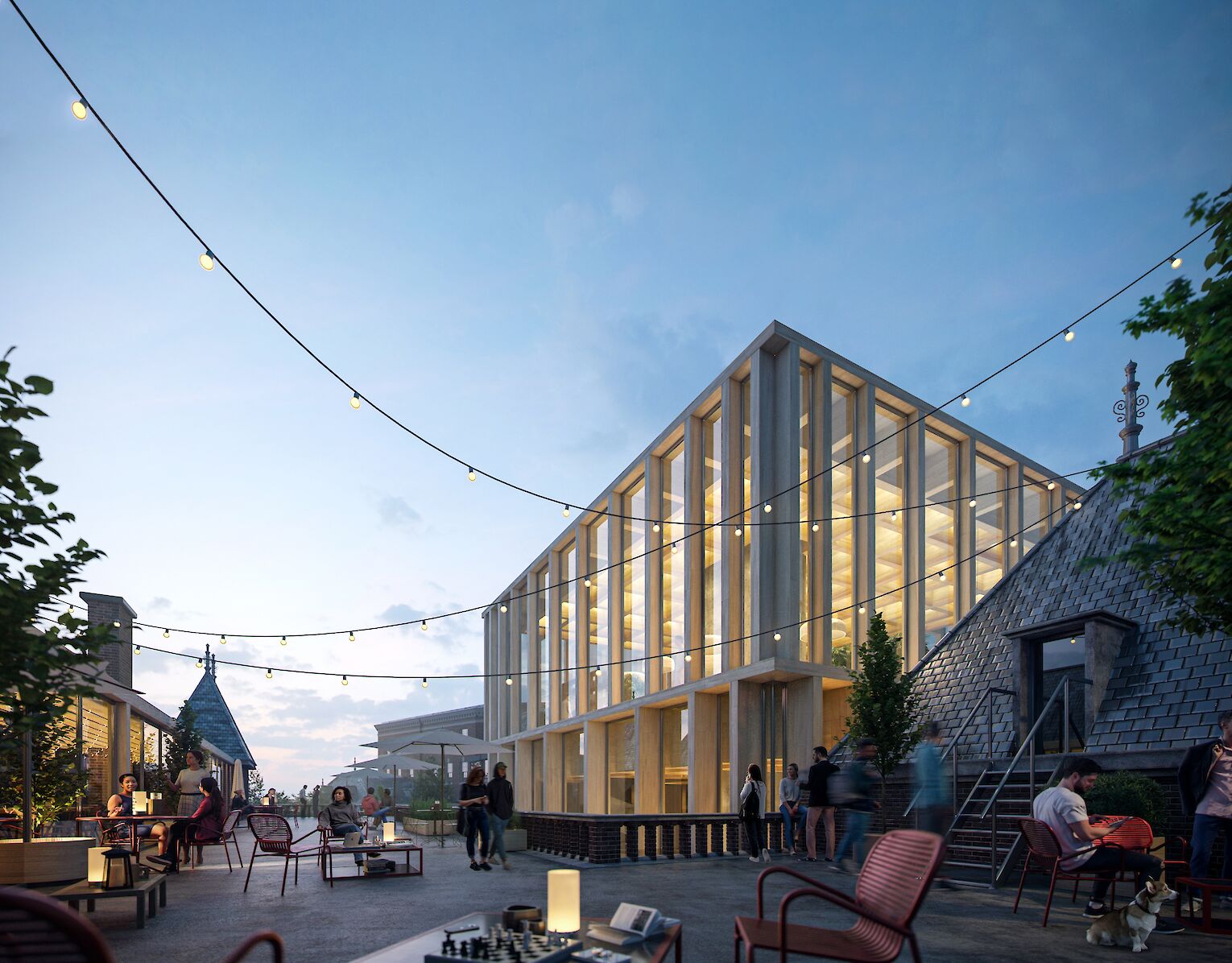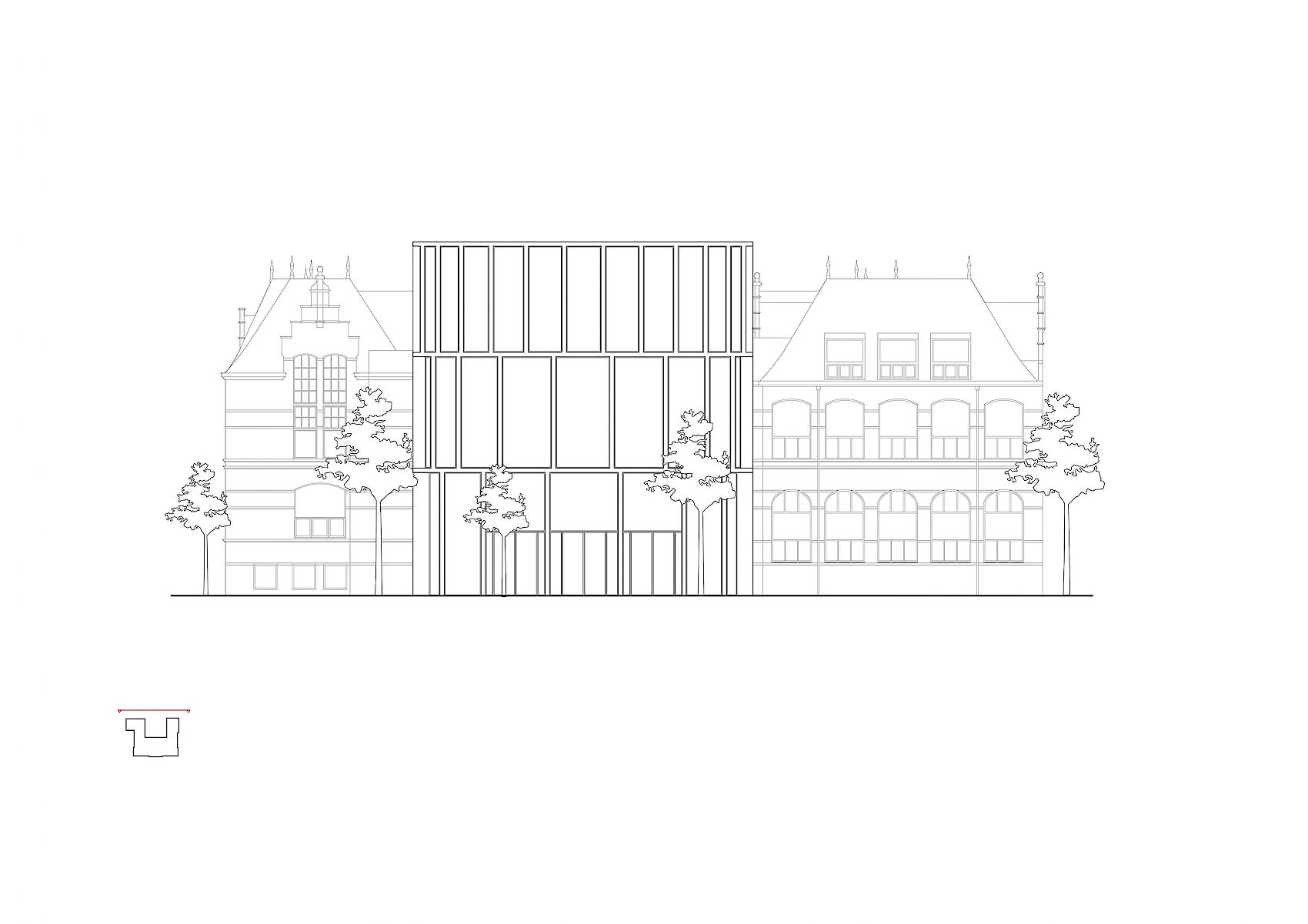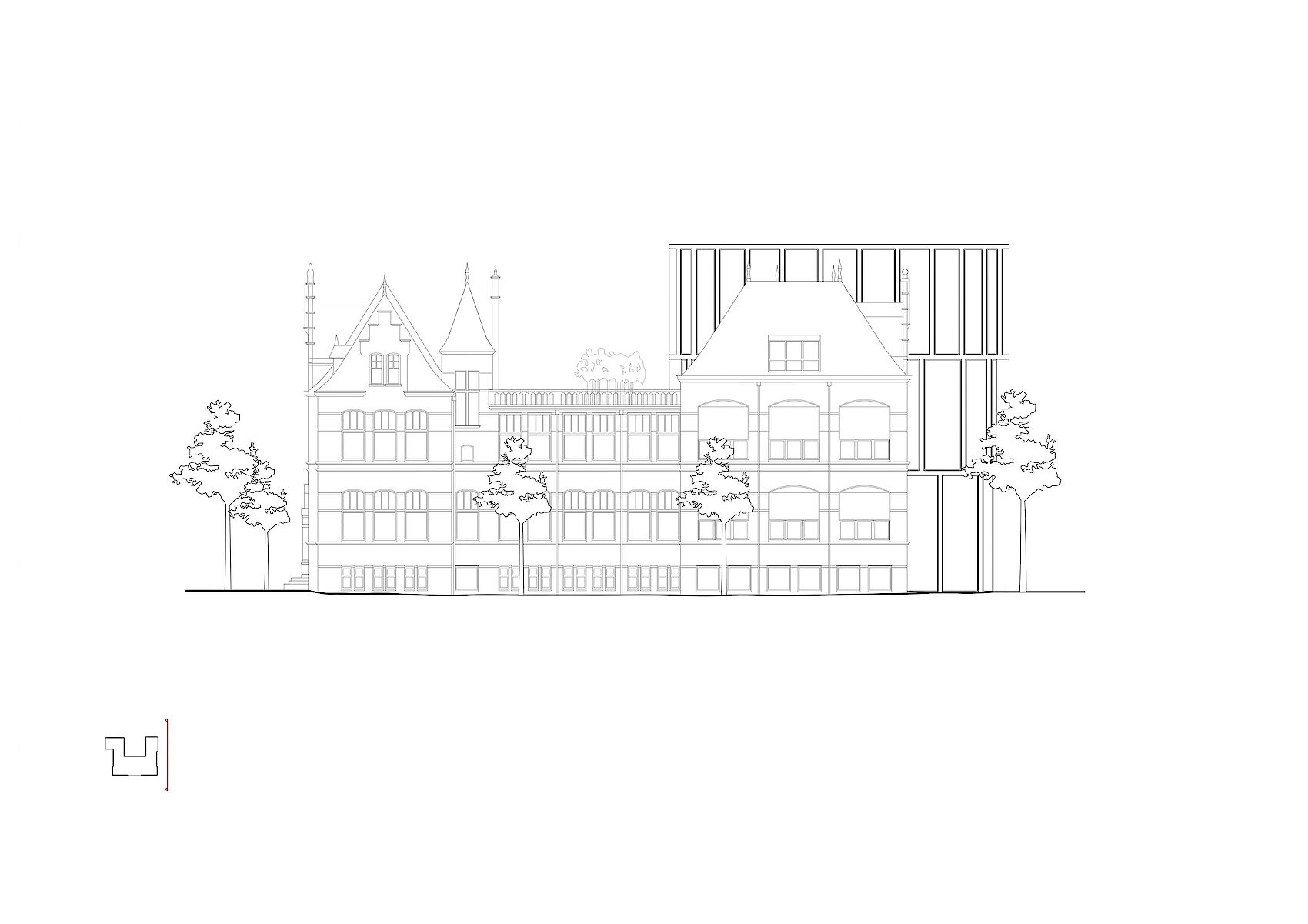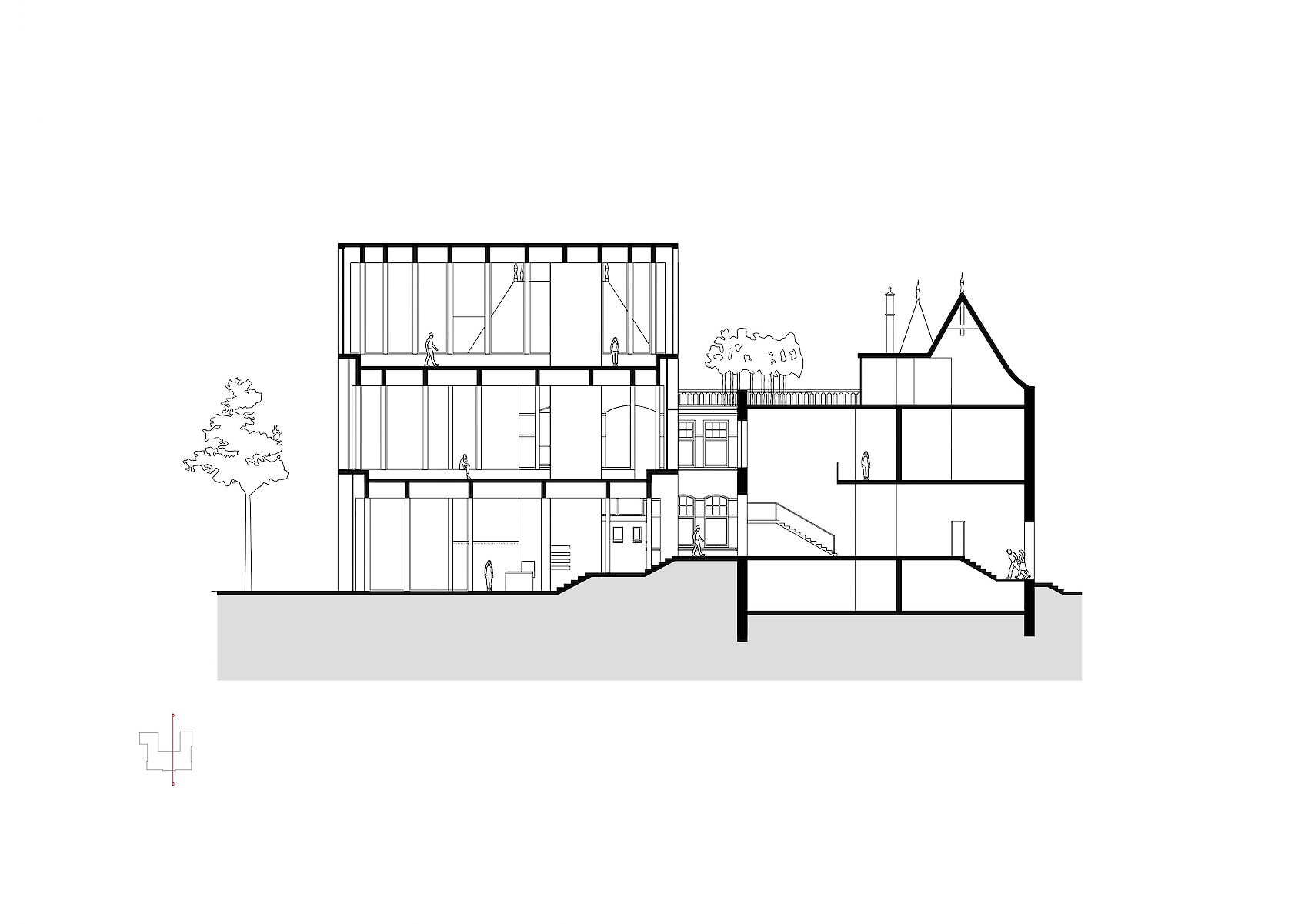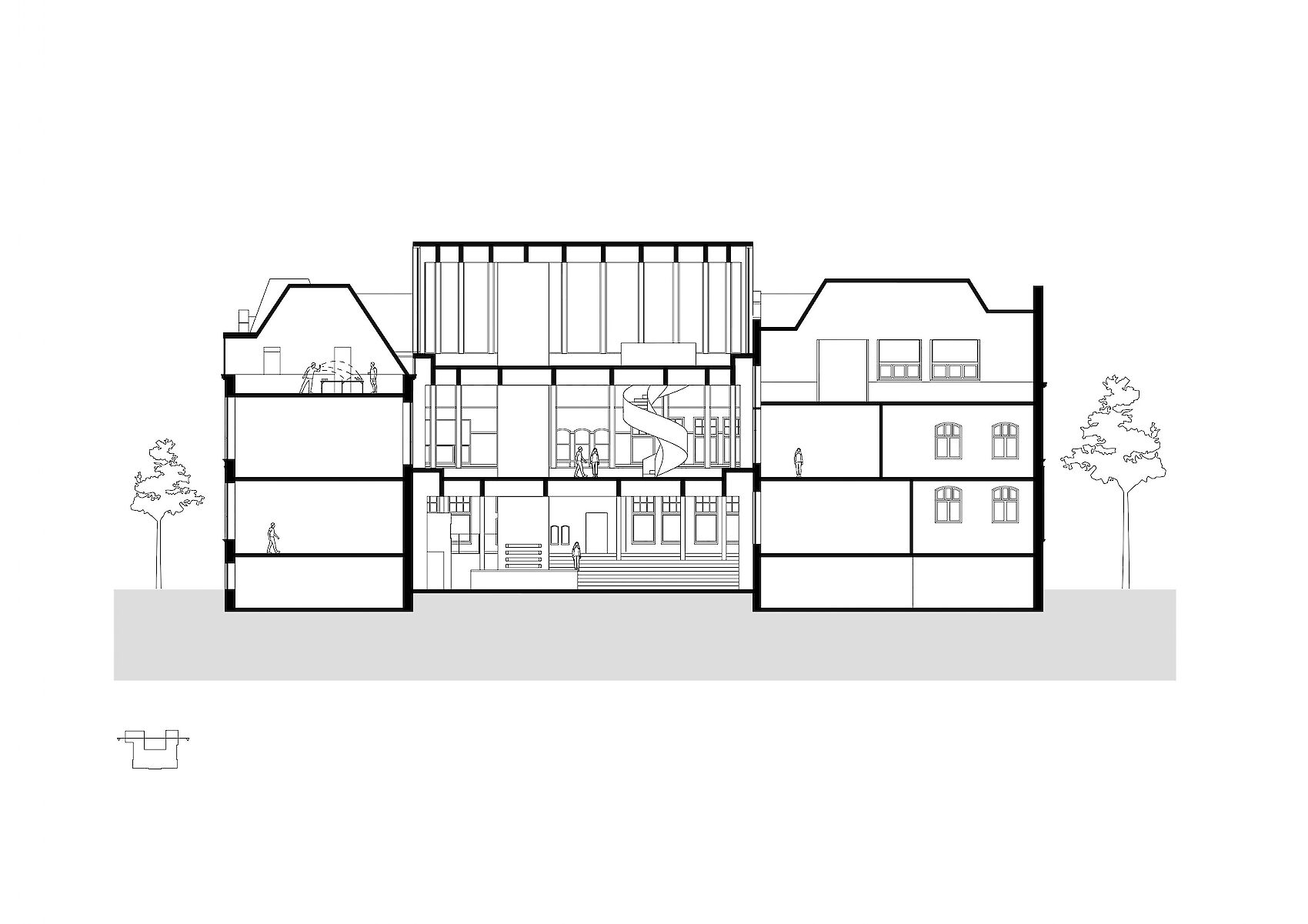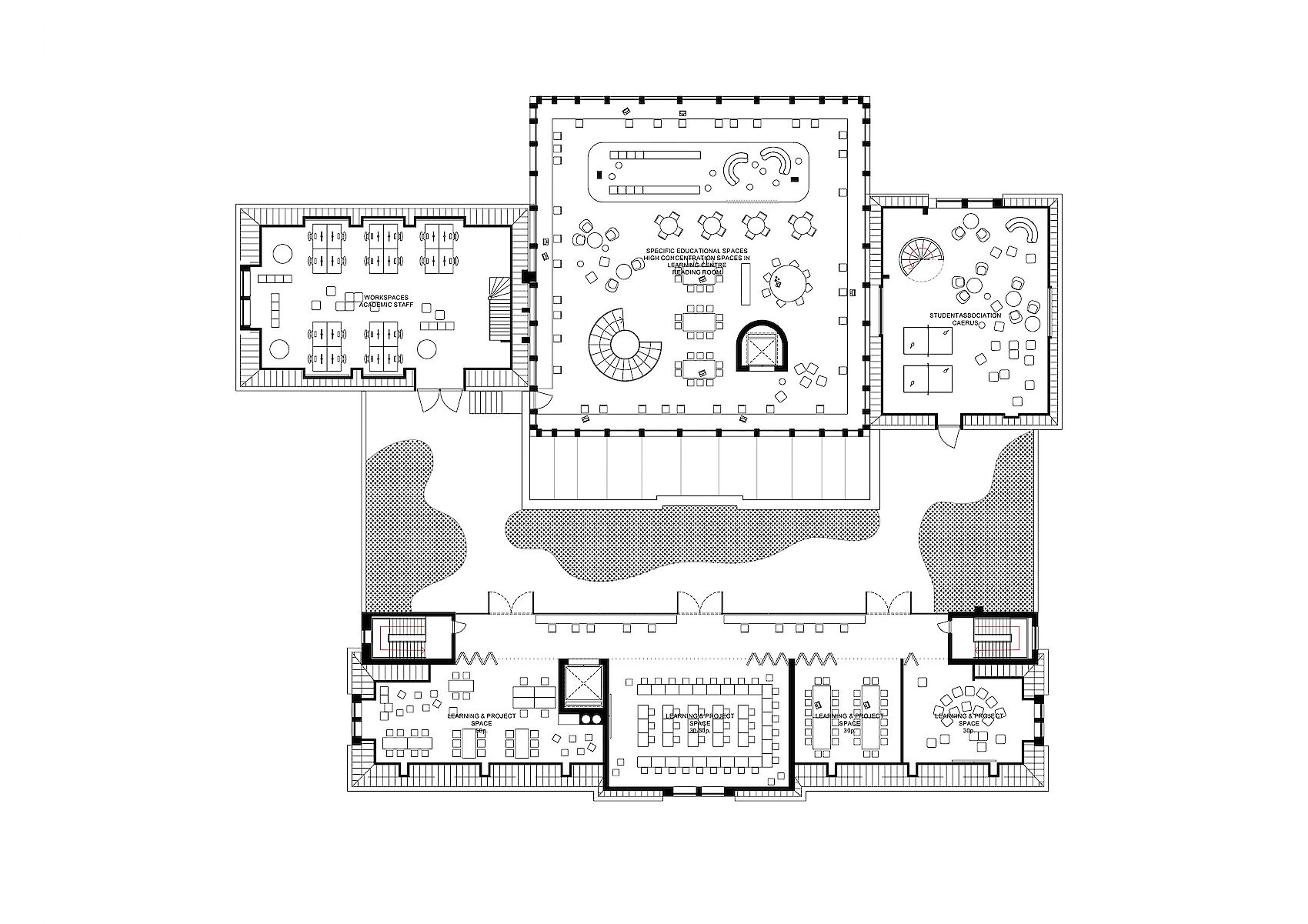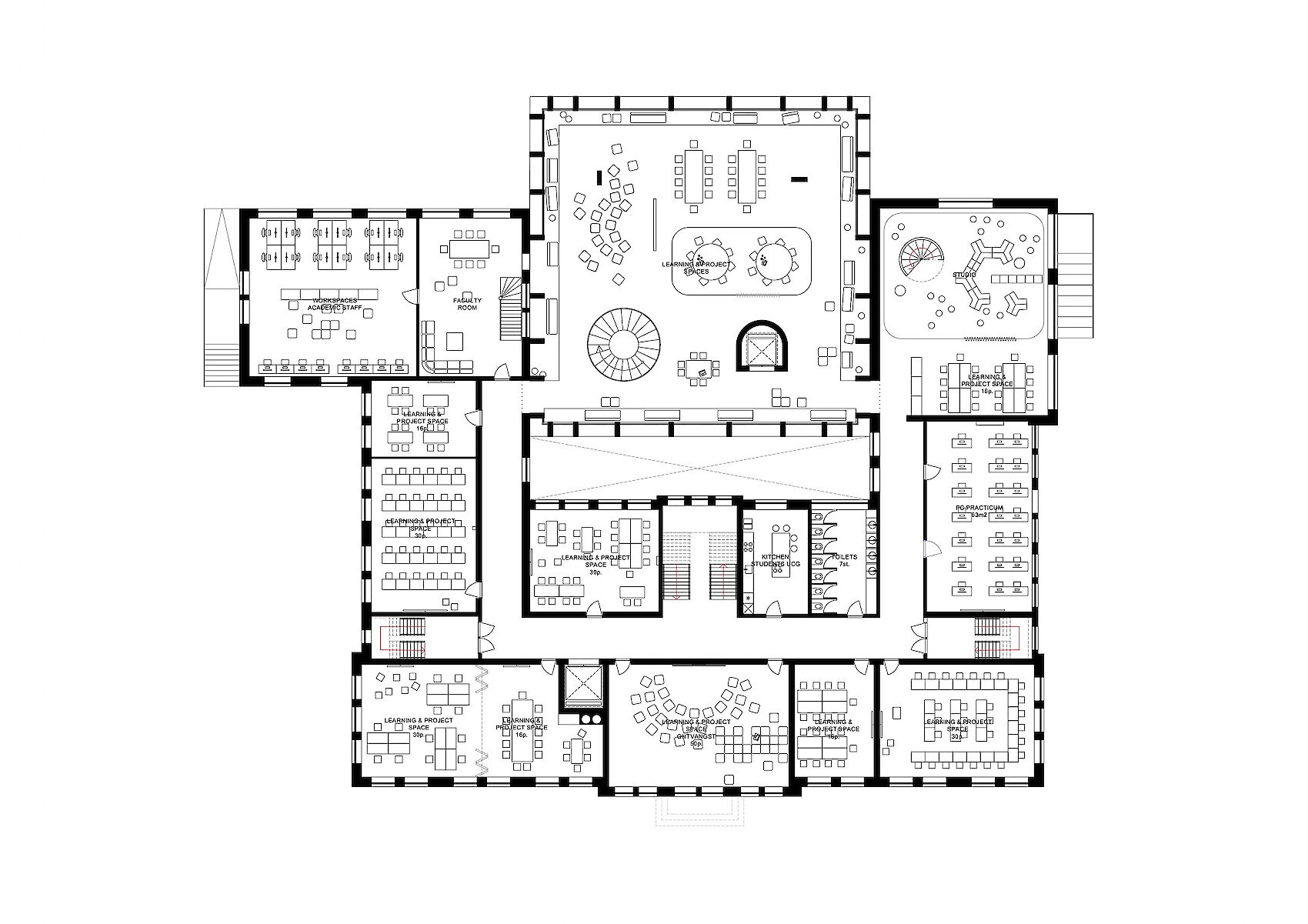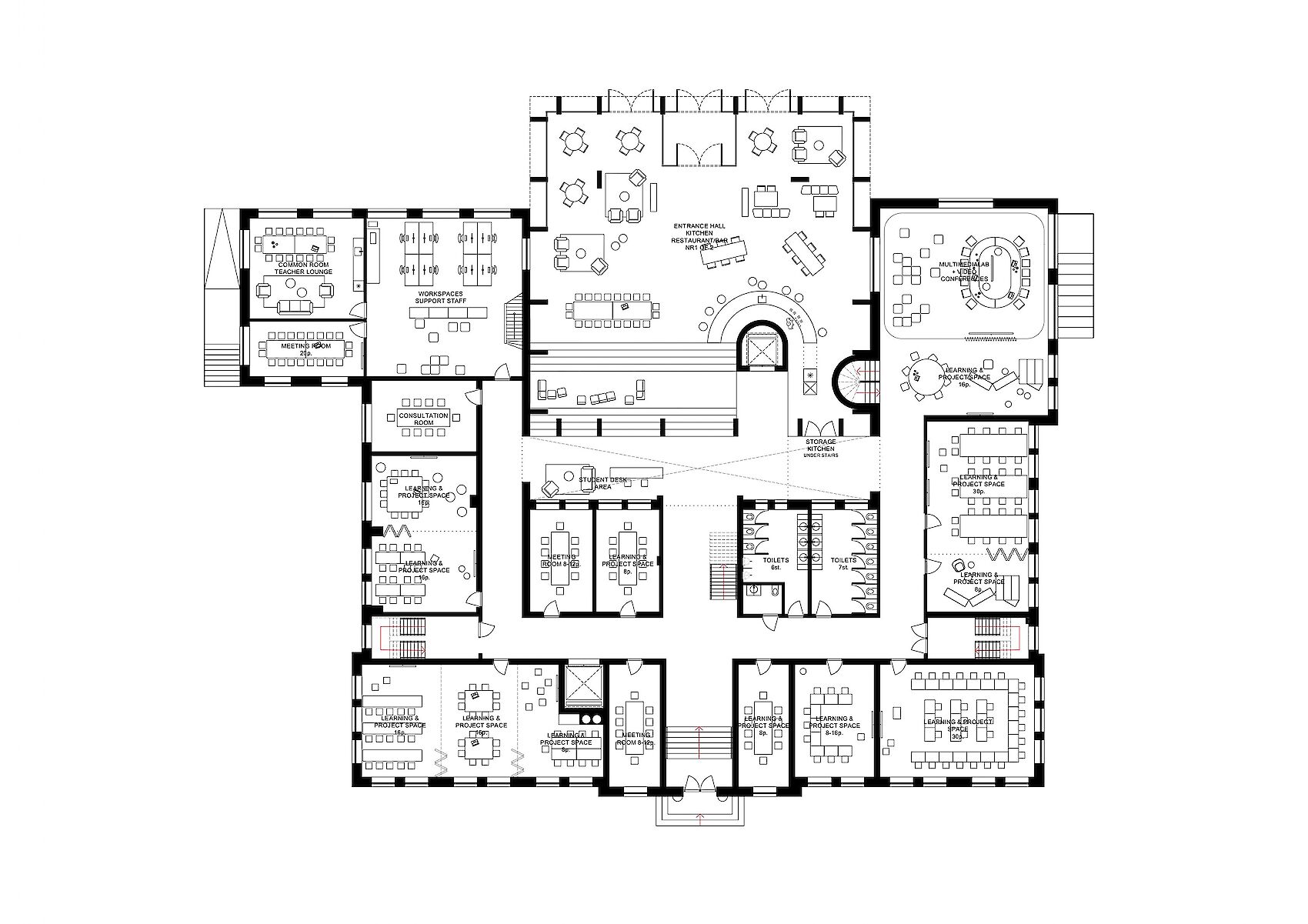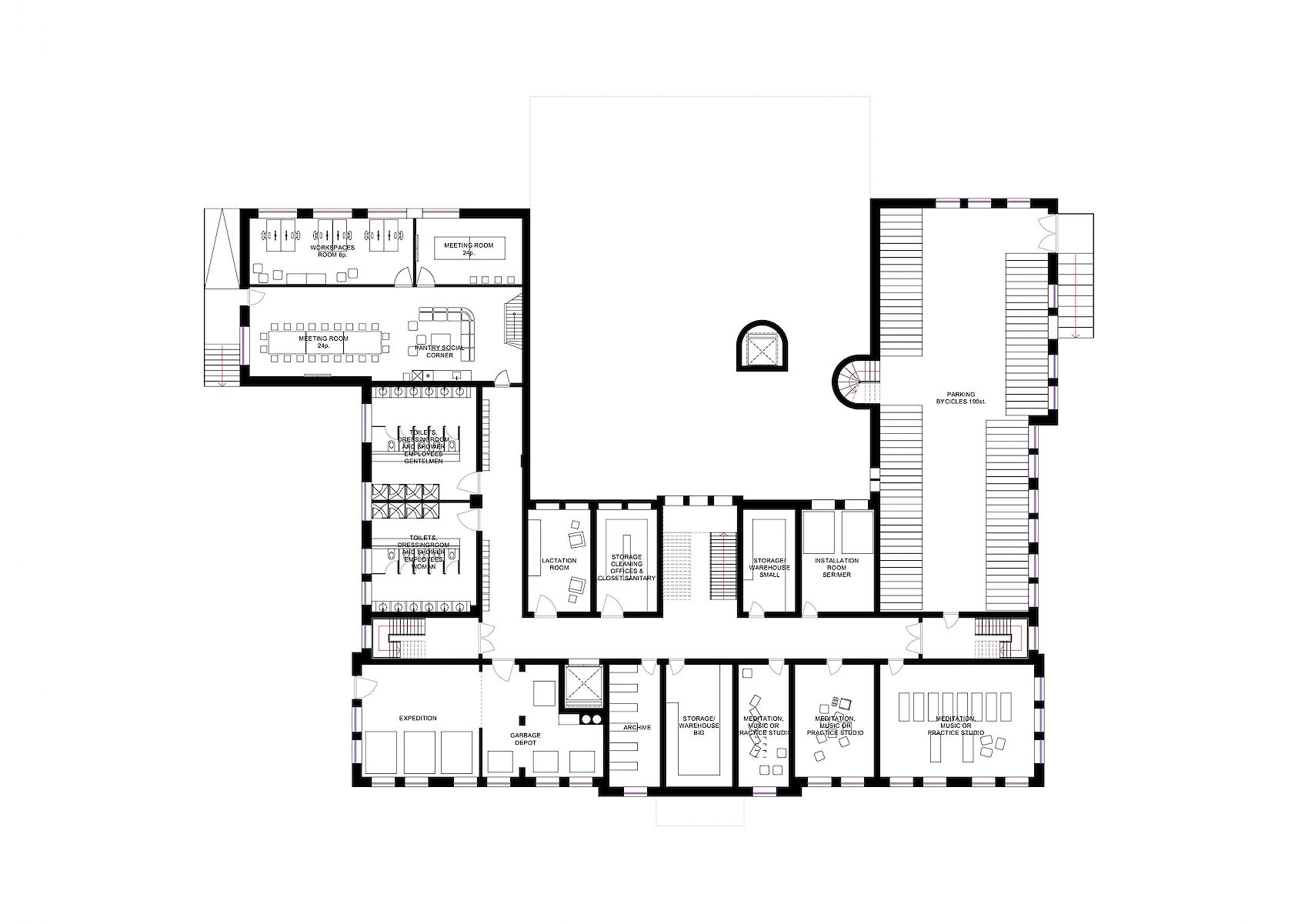 Jaar
Functie
Locatie
Opdrachtgever
University College Groningen
Team
Menno Kooistra
Dafne Swank
Daniël Bakker
Collaborators
in samenwerking met TALLER architecten