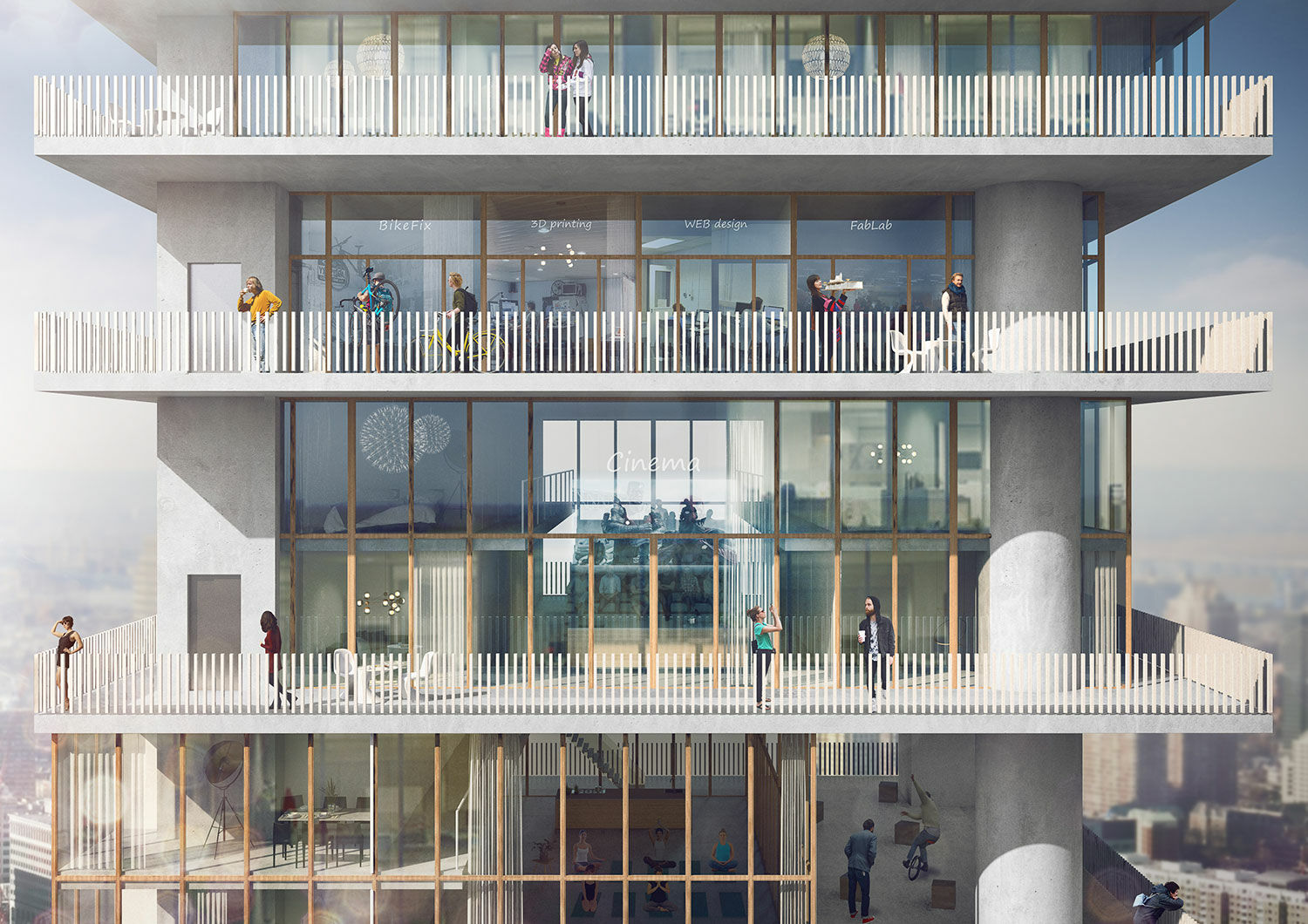 Vertical neighborhoods in Rotterdam – an architectural answer to the doughnut economy.
​​The challenge: bring life into the Rivium area on the outskirts of Rotterdam and transform the currently desolate stretch of built landscape into a mixed use area.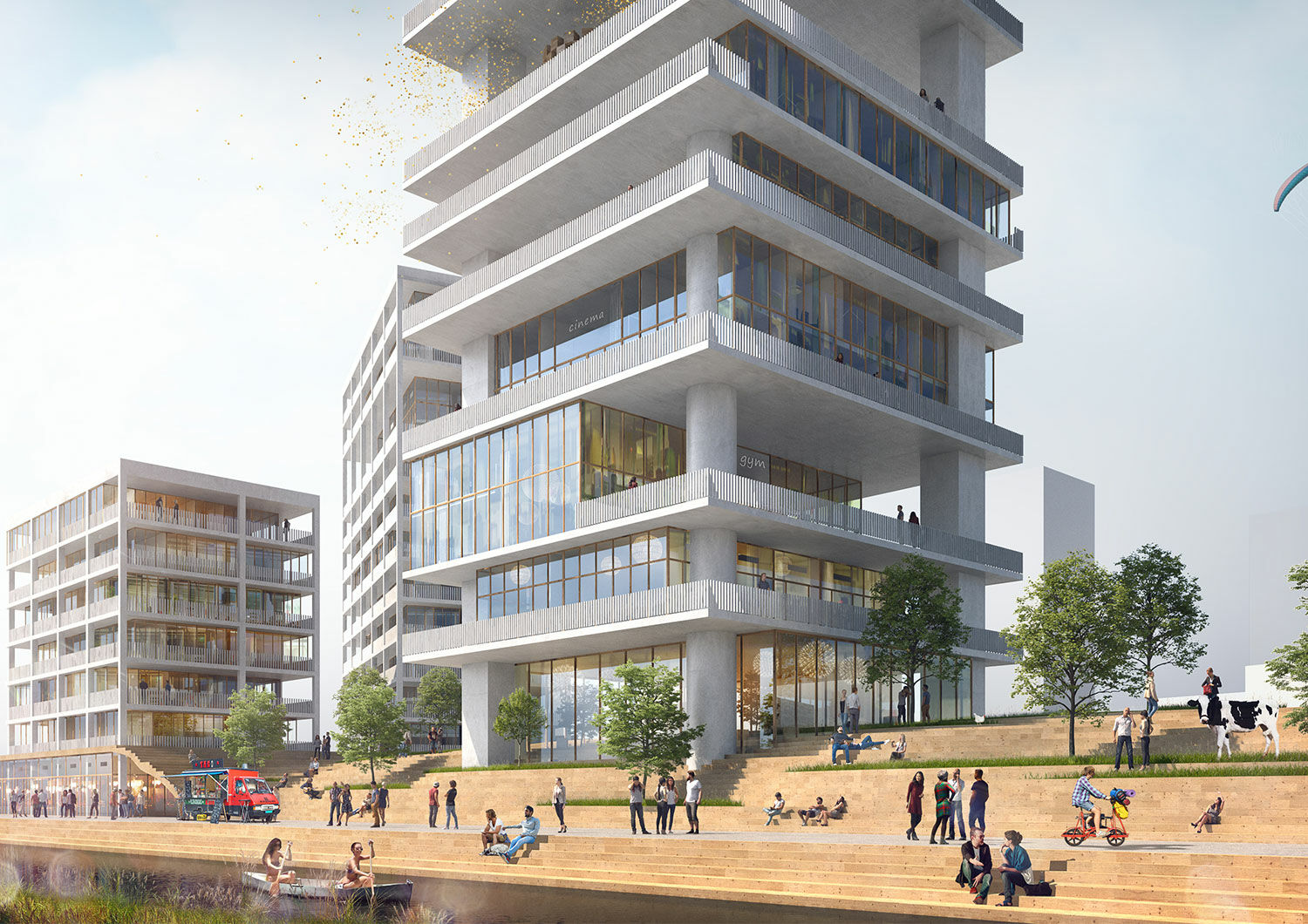 The first stage is to densify Rivium, with a new student kick-starter tower. It will enliven Rivium with a multi-layered program that varies from leisure destinations, such as cinema, sport clubs, express services and cafes to incubators and co-working hubs.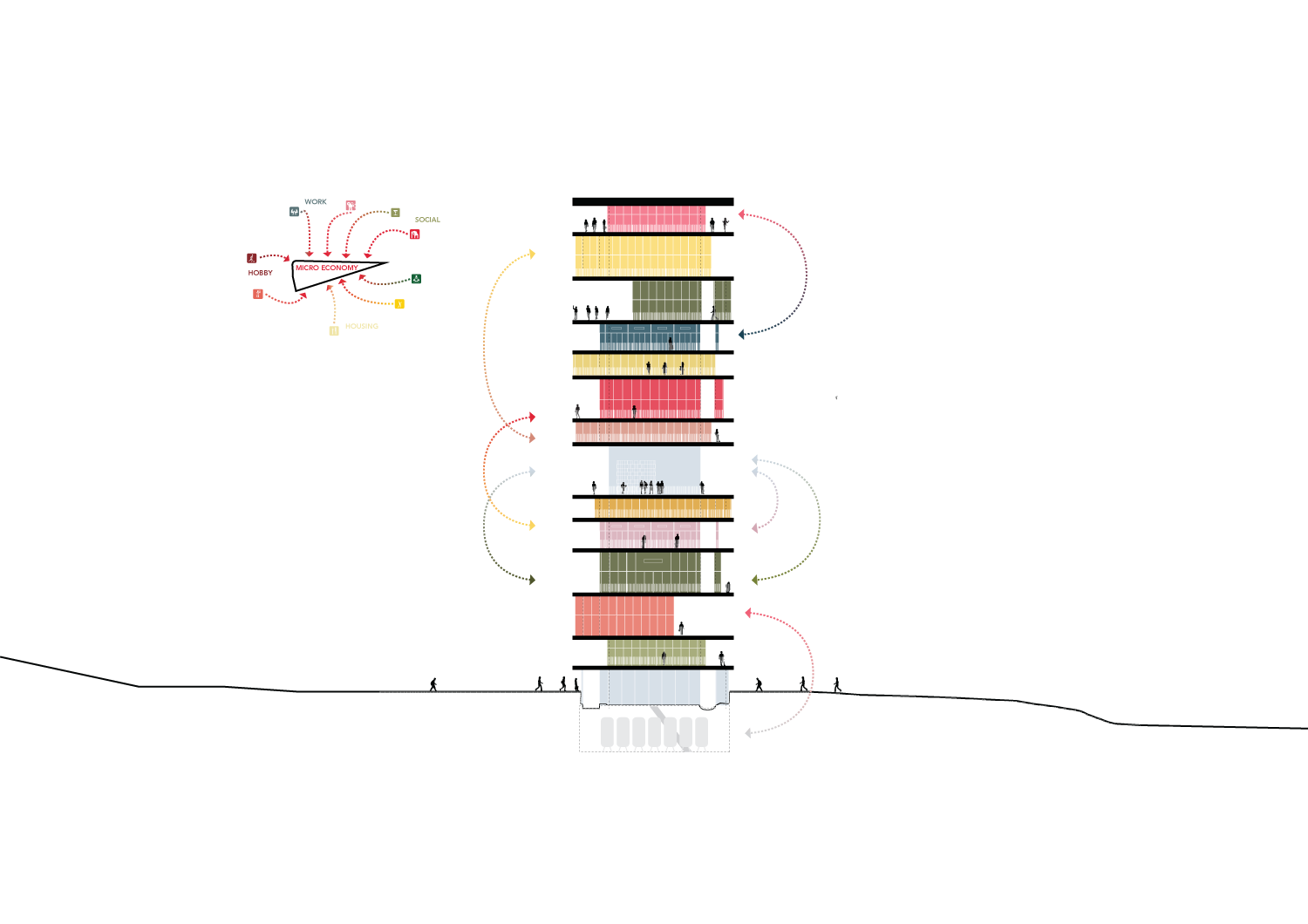 The elevators and staircases are part of the construction and most importantly they give freedom of use to stack different housing typologies and minimize internal circulation.
Year
2016
Function
mixed-use
Location
Rotterdam, NL
Current status
completed
Opdrachtgever
Het Transformatiefonds
Team
Glenn den Besten, Menno Kooistra, Peter van Gelder, Anna Zan
Collaborators
ARUP, MISS3