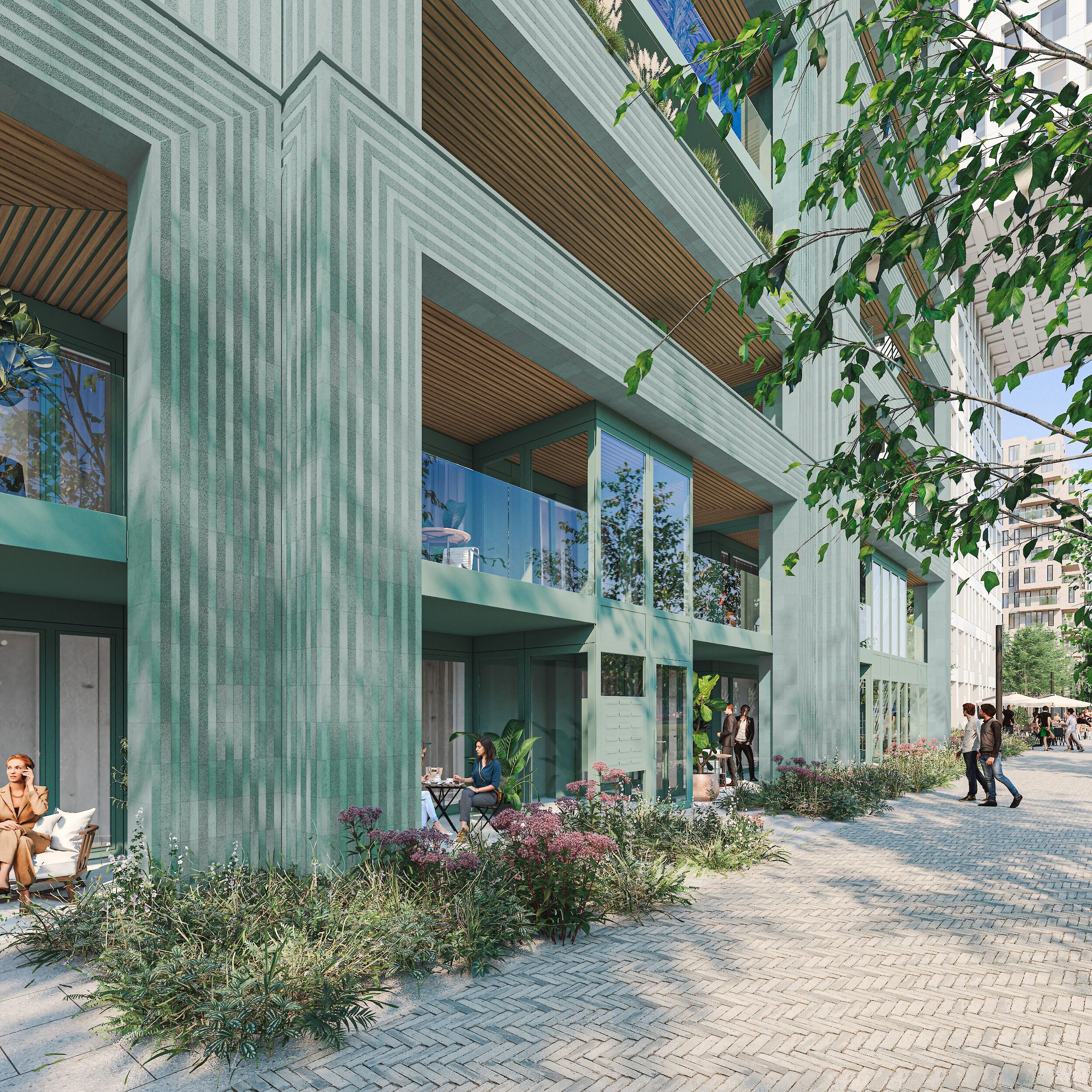 Managing quality of life. 250 rental properties. All have their living areas with balconies facing the south or west. All with between 2 and 3 open facades. All residents share their lift stop with only one neighbor.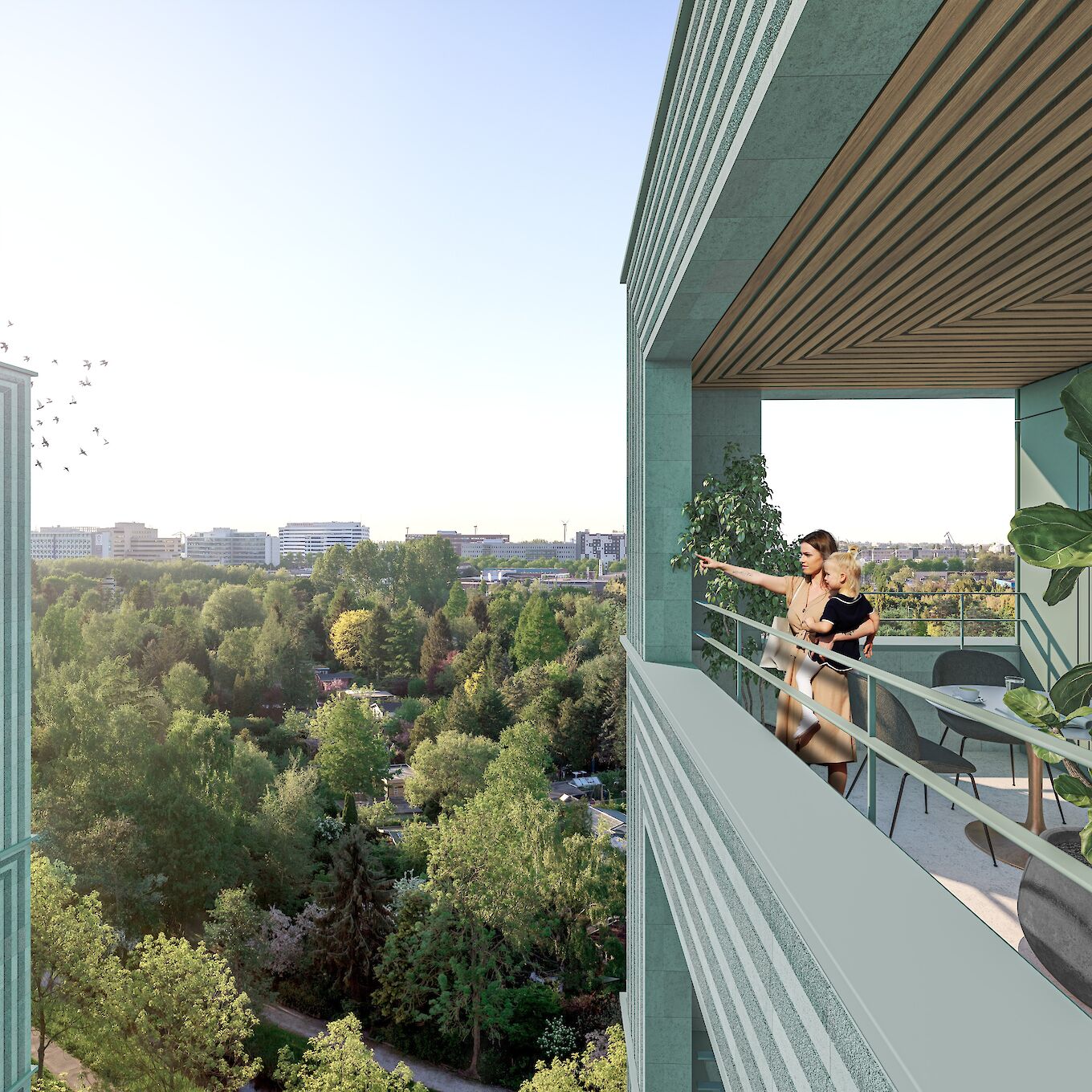 96 tables form an ensemble around a courtyard. Each architectural table consists of two apartments. The tables form the main supporting structure of the building and the terraces. The tabletop functions both as the closed parapet of the house and the balustrade of the terrace.
Coreless(r) Circulation. Our patented building typology Coreless is the key to both the high quality of the apartments and the unique efficiency of the building. This is possible because two homes share a lift stop as their entrance, freeing the private outdoor spaces to increase the quality of each residence.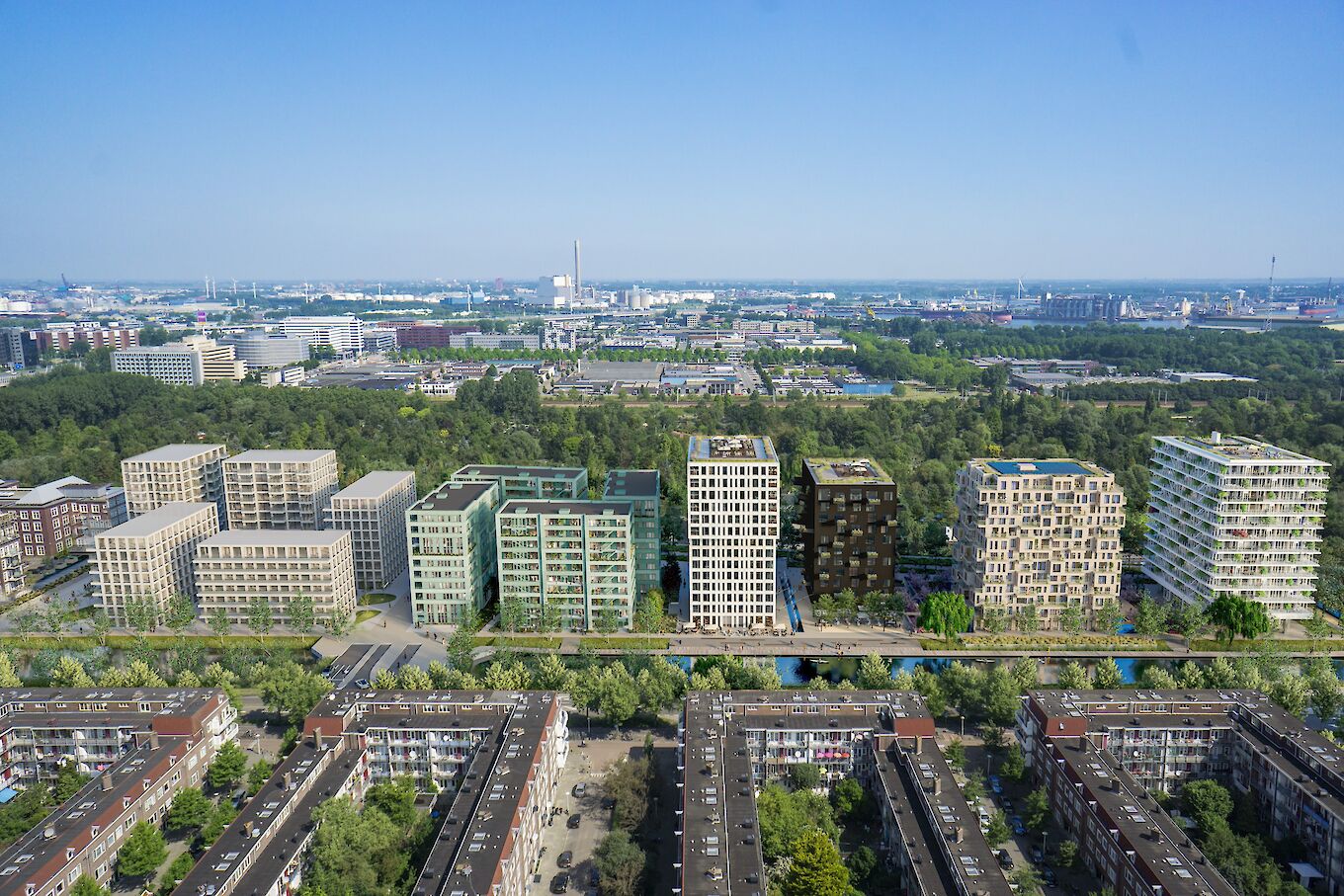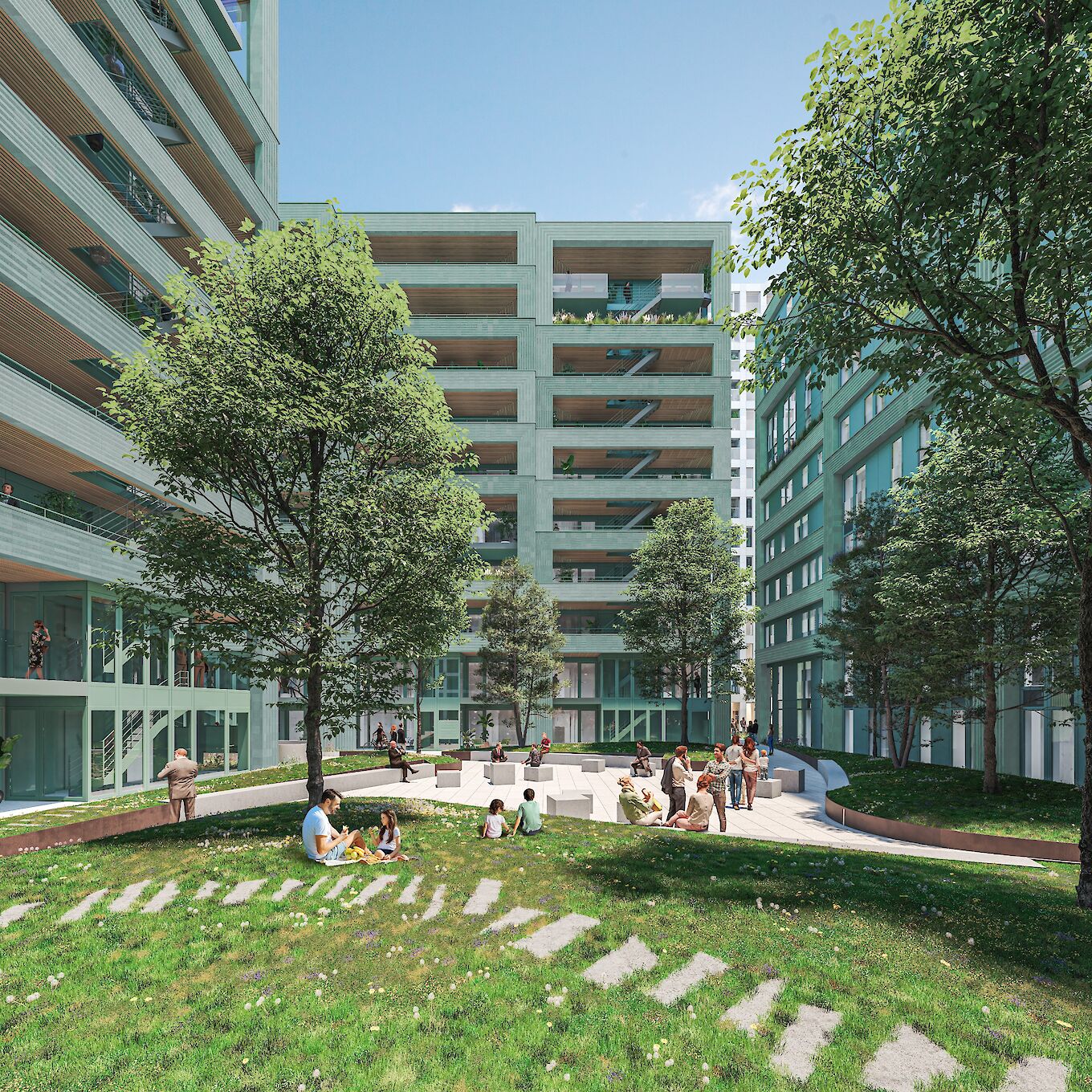 Parametric design. Elephant's in-house parametric design tools generate data-driven design principles. Using these, high urban density can be achieved in combination with a unique high quality of living.